Bank Only EFT
Business Funding
For Canadian Businesses
Introducing SharpShooter Funding's Bank Only EFT Program. Bank Only EFT is a Merchant Cash Advance based on the amount of daily, or weekly sales made by your business. The Bank Only EFT Program can give you a quick source of cash and immediate business funding, without the hassle of dealing with a traditional bank or credit union.
ARE YOU LOOKING FOR SMALL BUSINESS FUNDING?
Speak to one of our qualified and seasoned Small Business Funding Managers to better understand what funding options and approvals we have for your small business.
Apply for Canadian Funding
Canadian Businesses have a predetermined percentage from each days, or weeks, sales in order to repay the Merchant Cash Advance. What makes SharpShooter Funding's Bank Only EFT Program different and unique from a traditional Canadian business funding? Funding can be difficult to obtain. Even with good credit, traditional bank financing can take far too long to receive funding.
SharpShooter Funding's Bank Only EFT is the perfect solution for instant cash and immediate business funding when your business needs it most. The payback terms for our business cash advances are easy, efficient and simple. A small percentage of your daily or weekly transactions are paid back to SharpShooter Funding as you go. This means no surprises.
So, what separates SharpShooter Funding's Bank Only EFT Program from most Merchant Cash Advance policies? Most Merchant Cash Advance policies require your business to process credit cards as a form of payment. Your business may be eligible for a completely unsecured Canadian Business Cash Advance from SharpShooter Funding for $300,000, or more.
SharpShooter Funding is a leading pioneer within Canadian Small Business Funding Industry. Our goal is to help Canadian businesses get the funding and financing they need, when they need it most.
Get Approved for Small Business Funding today by SharpShooter Funding! Apply Today!
Its best to explore all financing options, contact SharpShooter Funding to find out what funding your business qualifies for.
Our Funding Programs Include: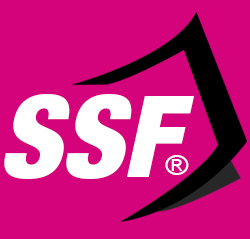 APPLY NOW