Traditional Business Funding VS. a Merchant Cash Advance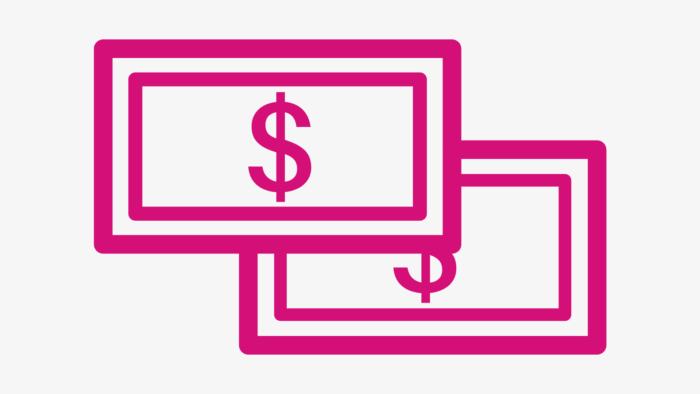 If you have been looking for funding for your business, you have likely already encountered small business funding or MCAs. These both offer flexible options for your small business, as well as immediate injections of cash.
At SharpShooter, we offer merchant cash advance (MCA) services so that small Canadian businesses can turn their projected cash flows into capital that they can use. Instead of a funding, a merchant cash advance is, quite literally, an advance based on projected revenue or sales.
It is this speed and flexibility that make SharpShooter Funding so popular. With MCAS businesses do not get stuck in repayment contracts they can't afford, and there is a little wait for funds. After all, when you need additional funds, sometimes waiting for even one more day can make the problem worse.
Traditional small Business Funding can be a great tool to help build your business. At the same time, however, they can be detrimental if you are having a slower month. With traditional small Business Funding, regardless of your sales for the term, you are still required to make the payments.
With bank financing, you can be left stuck paying interest for years as they continuously compound on the principal amount — and this is if you are lucky enough to get accepted for a traditional bank financing. For these reasons, it's good to use an Alternative Funder for your Small Business Funding needs.
We are committed to helping small business ventures in Canada advance by ensuring that they have the funding they need to succeed.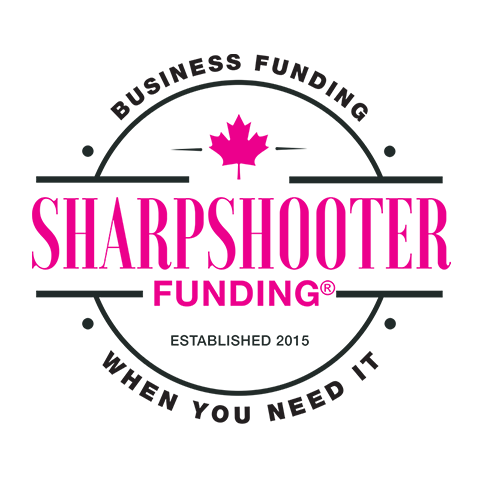 What You Need to Know About Merchant Cash Advances:
If you don't think traditional Business Funding are for you, consider an alternative: a merchant cash advance. Here's everything you need to know about this useful alternative option to term funding:
What Is a Merchant Cash Advance?
An MCA is an alternative to a funding. MCAs offer flexible options to advance small business needs.
When to Use a Merchant Cash Advance
When your business has a consistent cash flow
Your business needs access to cash quickly
Weak credit profile but frequent credit card transactions
Funding an expansion project
Investing in a big inventory order
Purchasing equipment
Apply for Business Advance
The Benefits of a Merchant Cash Advance
Sometimes a term funding isn't the best option for your business. Find out how a merchant cash advance can advance small business ventures:
The Advantages & Disadvantages of Traditional Funding & MCAs
| SHARPSHOOTER | TRADITIONAL BANK FINANCING |
| --- | --- |
| Higher than 90% approval rate | Less than 25% approval rate |
| Does not register on your credit file (both personal and commercial) | Registers to your credit score |
| Takes 3 hours for approval | Takes 4-6 weeks for approval |
| Does not require any type of credit | Requires phenomenal credit |
| Must be in business for at least 60 days | Must be in business for at least 2 years |
| NO fees or interest charges (other than a one-time Cost of Capital) | Fees + accruing interest |
| Flexible payments (to work with your business and not hurt your cash flow) | Fixed payments regardless of business performance |
SharpShooter Funding® VS. Traditional Bank Processes
Small businesses in all industries have the same struggle when it comes to attaining funding from financial institutions like banks. Fortunately, banks are no longer the only option for obtaining funding.
As an Alternative Funder, SSharpShooter Business Funding is a more straightforward option than traditional sources. We offer a streamlined application process and competitive approval rates. When you apply online at SharpShooter for Small Business Funding, you can rest assured that we offer easier and faster approval, flexibility, variety and a whole lot less paperwork.
A bank can take up to a month to approve your application, whereas we offer same day approval. We approve many more applicants (75% of our applicants to be exact) and get them their funding within 24 to 72 hours of their approval. Banks, on the other hand, can take up to 3 months to deposit your funds — that is if your business gets approved.
In fact, according to the Federal Reserve Bank of New York's Small Business Credit Survey, large financial institutions only approve between 13 and 20 percent of applications.
If your small business has gotten turned down by other institutions, apply for our Business Funding today. Our programs may be exactly what you need to advance your business venture.
We provide:
Funding Approvals for over 75% of our Applicants
No impact on credit scores
Approval in as little as three hours
Approvals even for new businesses
Transparent processes with no fees or interest
Flexible payment terms
In-depth consultation to check that this option is the right one for you and your business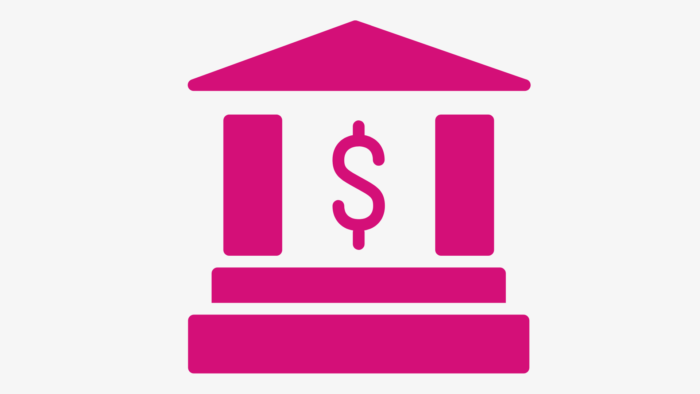 Getting Small Business Funding with Bad Credit
Credit scores are calculated based on how long a company has been in operation. For this reason, it can be hard for small companies like startups to attain the high credit score needed for a traditional funding.
Although a bad credit score is considered to be anywhere between 300 and 629, institutions define bad credit in different ways. This makes it hard for small businesses to plan ahead to apply for and attain a funding.
Fortunately, at SharpShooter, we provide bad credit funding for small businesses to get them back on their feet and on the right track. Even with bad credit, there are options for funding:
1: Collateral
Sometimes small businesses with bad credit have assets that they can use as collateral to obtain financing.
2: Smaller Funding
It's a lot easier to get approval for a smaller sum of money than it is to get approval for a long-term funding. If you have bad credit, try opting for a smaller funding. This way, you can consistently pay off to up your credit score for future business needs.
3. Personal Guarantee
As mentioned, it's not uncommon for business owners to have good personal credit but be impacted by their business's poor credit. If this is the case, you can leverage your personal credit to attain your funding.
4: Cash Down
A small business with bad credit may very well have a positive cash flow. In this case, you may want to consider using cash as a down payment on your funding.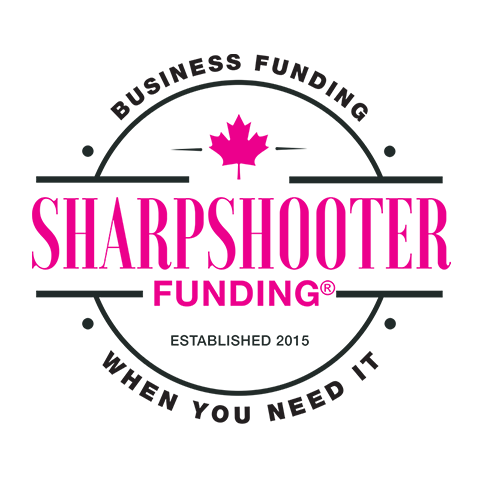 Why SharpShooter: Merchant Cash Advance Experts
SharpShooter has been a Funder of Canadian small businesses since 2015. Small Canadian businesses are the driving force behind Canada's economy, and we are committed to supporting these businesses and the Canadians behind them.
By utilizing leading-edge data science, partner relations and state of the art technology, we are able to give our clients the funding their business needs when they need it. Before pairing our clients with a funding package, we provide in-depth consultations and advice to make sure they get the right package for their unique needs.
We stand by our values of innovation, integrity, respect, passion, and support to provide every client with the financing and guidance they need to succeed. We are Canadian owned and Canadian supported, with funding packages backed with support delivered right here in Canada.
We know how hard it can be for small businesses to attain the funding they need for innovation growth. It's important for us to be a faster, easier and more streamlined Funder for small businesses. At SharpShooter, we provide real advantages to Canadian businesses.
Check out SharpShooter Funding®'s Video Collection.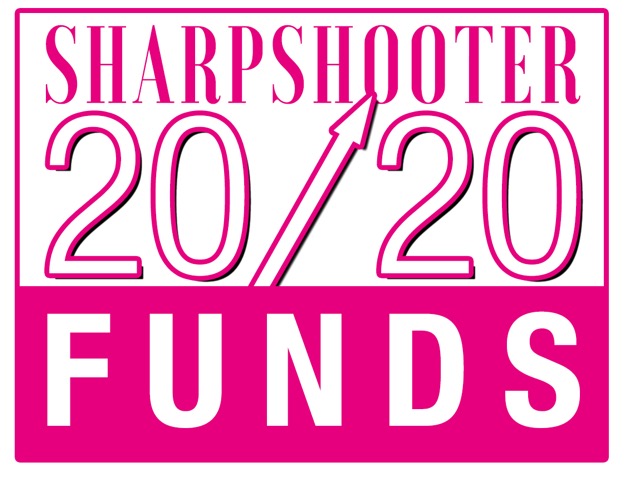 SharpShooter 20/20 Funds by SharpShooter Funding©
Overview, Calculations and Case Study
Learn More
How to Apply for Your Merchant Cash Advance
Apply online
using our fast & easy Canadian online application
We say yes to over 75% of Canadian applications!
Receive your Canadian Business Funding in as fast as 24hrs!
Its best to explore all financing options, contact SharpShooter Funding to find out what funding your business qualifies for.
Our Funding Programs Include: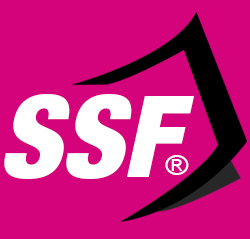 APPLY NOW