The SharpShooter Funding® Hat Trick
Get the best Canadian Small Business Funding for your business. Fast & Easy Approvals!
Apply online
using our fast & easy Canadian online application
We say yes to over 75% of Canadian applications!
Receive your Canadian Business Funding in as fast as 24hrs!
SharpShooter FUNDING: Fast, Secure Small Business Funding
No Personal Guarantee & No Collateral, 100% Unsecured Funds

Minimal Paperwork Required, Quickly Get Funded Within a Few Days

Bad Credit Ok, Our Programs are Business Performance Driven

Approvals Within 24 Hours, See How Much You Qualify for, Apply Now!
We've designed our process to provide businesses with the funding they need safely, securely and easily:
Fast & Simple Experience: Our online application and approval processes are straightforward and highly effective. With our easy application process and fast approval rates, we make it so that you can get the funding you need, when you need it.
Focused on working Capital: Working capital is the financing your business needs on-demand to proceed with day to day options. We make it so that you can attain these funds within 72 hours of your approval.
Service & Support: Our business financing services are personalize so that your business's unique needs are met. We work with you personally to ensure you are supported at every turn.
Apply now
see what our happy clients say in Canada
Professional and GREAT process! ...
Professional and GREAT process! Our experience with Paul and his team at SharpShooter Funding has been beyond than excellent! Information, process timelines and resolution – 5 stars!
Genna
ECB Cleaning & Supplies
Easy, fast and stress-free funding...
Easy, fast and stress-free funding. As a small business in the early stages of growing it was hard to get banks to say yes. When we contacted SharpShooter funding, we were contacted to get the ball rolling right away. We were funded super-fast and have never had any issues after. Funding was even completed on a Saturday afternoon. Thank you! 10/10 recommend!
Ford Innovations
I have never dealt with such honest...
I have never dealt with such honest, professional company! I have never dealt with such honest, professional company! Paul is the very best out there and let me tell you I have dealt with a lot. I will never reach out to another company. Paul I thank you so very much for all you have done and continue to do. Do not hesitate to call them do it you will not be disappointed.
Nancy
CJM Distributors
All we needed was funding and SharpS...
All we needed was funding and SharpShooter Funding came through in the clutch! My wife and I have three companies. And we are always looking for new funding options to grow and to get new contracts. I heard about Sharpshooter early one morning driving to a job site on Sirius XM radio. I decided to apply online and they got in touch with me within minutes. Impressive! Long story short, sharpshooter funding explained the entire process and approved my business for funding that same day. Sharpshooter Funding approved us for more than we needed, but the best part is that the funding was completed in less than 3 days. We appreciate what Sharpshooter does throughout the small business community and look forward to growing more with their funding services.
Victor & Sandi
Carpets on Navan
A great team in your corner We neede...
A great team in your corner We needed to complete a large commercial project that went over budget and reached out to Paul and the team at SharpShooter. The process was painless and we had access to the funds we needed within a few days. Not only that, the unique options allow for us to have access to money if needed in the future with little to effort. The team is doing a great job at making it clear they're there for you while also delivering an awesome business model themselves.
Jess T
J.T. Holdings Ltd.
Fast and Efficient as promised...
Fast and Efficient as promised $29,000 funds in 2 days! Thank you sharpshooter funding Our construction company is kinda new, we have only been up and running for about 2.5 years. My bank, declined me. The local credit union, same thing, declined us and they took 31 days to tell us! I found Sharpshooter funding and applied online. They were upfront, transparent and honest the entire process. We were approved for $29,000 and the funds were completed and hit our bank account in less than 2 days. Thank you Paul Pitcher & Sharpshooter Funding. We will tell all of our sub contractors about your business funding services.
Gene & Nadine
Decorate Too Construction
Its best to explore all financing options, contact SharpShooter Funding to find out what funding your business qualifies for.
Our Funding Programs Include: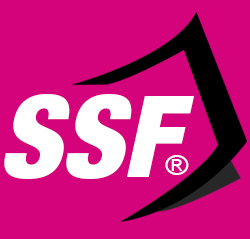 APPLY NOW