Fixed Funding Vs. Flex Funding
In the world today, there isn't a scarcity of options for acquiring funds and finances when it comes to small business owners. Some institutions grant you quick funds with repayment terms at a fixed working cost of capital (fixed funding), while others have flexible policies where the funding is given to the businesses at a variable cost of working capital (Flex funding).
There are several differences between fixed and flex funding to eliminate all the misconceptions. This article would cover each and every part to provide you a clear picture of the differences between fixed funding and flex funding.
Fixed Funding for Business Funding
One of the most significant advantages of having fixed funding for your businesses is that fixed funding doesn't require any changes or any unfortunate surprises. There is just only one flat cost that you need to pay.
Fixed funding is just like any other fixed cost of working capital funding, including mortgage funding, student funding, or any personal funding. The cost at which you pay in fixed funding for your Business Funding will not change in its entire process of the funding repayment. It's immune to market fluctuations.
Summing up, fixed funding has a fixed cost of capital for the entire lifetime of the funding repayment.
It doesn't have any effect due to market fluctuations.
No Surprises. Just a flat cost of capital.
Flex Funding Business Funding
Flex funding is the Business Funding with fluctuated working cost of capital that meet the requirements and funding objectives of your business enterprise.
Flex funding Business Funding are a lot different as compared to fixed funding Business Funding with flexible cost of working capital. As they are not much affected by the market fluctuations as much as by the terms and conditions of a given Business Funding.
Although flex funding for a business is subjected to change depending on the specified funding agreements. Nevertheless, business enterprises still have as much if not more have a say about the interest they have to pay for the flex funding.
Resulting in the lower overall cost of working capital as well as lower cost of working capitals as compared to cost of working capitals that are subjected through fixed funding.
Furthermore, flex funding offers more flexibility to the business enterprise over how much and how often their funds can be utilized, enabling them for more convenience as well as rapid business growth.
Business That Use Fixed Funding
Honest and straight-shooting business owners mostly use these.
The business enterprises that are not fond of any unfortunate surprises.
For those business enterprises that have already planned how much working capital they require to raise funds for their particular goals. Moreover, they also planned out how much amount they would be able to repay in each cycle with a smile.
So, if you have laid out all the planning as to the amount of funding you need to spend while analyzing that it won't disrupt your cash flow by repaying a specified amount, then fixed funding is the ideal option for your business growth.
Business That Use Flex Funding
Ambitious and insatiable business owners mostly use flex funding.
The business owners who are looking to snowball without any delay or hesitation.
Some business enterprises act faster than their competitors in order to steer their businesses for growth and prosperity.
A piece of equipment needs repairing; few of the staff just quit, and the ceiling is leaking – but your vendor offered a massive discount on an inventory which you have set your eyes on for ages.
For those business owners who are always looking for various ways to grow their business and always in dire need of additional funds pronto. If this is you, flex funding is what you're looking for.
However, there are numerous, if not all, business owners that don't really know how much funding they need for their working capital even before applying.
Therefore, most of them wind up applying for more or less when they receive the funds.
Flex funding offers flexible purchased receivables, which are great for ensuring that business enterprises are capable of funding no matter what obstacles of growth or opportunity come their way. While also ensuring that they only make the payment for the exact funds, they are required to invest.
Types of Fixed Funding for Your Businesses
The ideal option always depends on the present financial condition of your business enterprises. Nevertheless, here are some of the types of fixed funding for your business owners.
Government Funding – Ideal for well-established and thriving business enterprises.
Traditional Term Funding – Ideal for business enterprises that have a sound credit score.
Equipment Funding – Ideal for any business enterprises that require business equipment.
Short-Term Funding – Ideal for business enterprises who less-established with poor credit scores.
While the fixed funding working capital cost will not change when you start receiving capital, however, they might change outside of your funding process.
For instance, the fixed cost of working capital that Government Funding adhere to has changed several times significantly over recent months.
So, to prevent paying more than what the decided amount for fixed funding funding, you need to take consultation of a professional financial advisor.
We at SharpShooter Funding have the utmost expertise in guiding and making your financial plan for fixed funding a breeze. Get in touch with us today, and we will all your financial plan laid out for you.
We Provide You Fixed Funding in Three Easy Actions
You can give us a call at (855) SHARPSHOOTER or fill out this online form.
1- Apply for the process that would hardly take about 10 minutes of your time.
It is entirely up to you how you want to provide us all the necessary information in getting your fixed funds.
2- We will evaluate the possibilities for you just within 24 hours.
To select the optimum offer for your business, our expert financial advisors will be in touch with you.
3- You will get your well-deserved funds within 48 hours.
After that, just check your bank account with funds as soon as in 24 hours.
Types of Flex Funding Business Funding
There are mainly two types of flex funding, i.e., Business Line of Credit and Merchant Cash Advances that are quite popular over recent years. Because they provide greater flexibility over fixed funding as well as they also have a lower overall cost of capital in the long-term.
The purchased receivables of these two flex funding depend on the particular type you look into.
Business Lines of Credit:
This isn't really a "funding" per se; however, it totally works very much the same because you borrow a specified amount of funds that you are liable to pay them back in a specified period. The only difference is how much and how regularly you are bound to pay for these funds.
While you do have to pay back the specific amount of borrowed funds from business funding no matter the amount of funds you invested in your business. However, having a line of credit, you are only obliged to pay for funds that you invest.
And any funds that you haven't used them yet, you will not be liable to pay them. They will remain available for you to use.
So if you need a piece of machinery, simply withdraw your funds from the funds available and only pay back for what you owe. If you don't need anything, then you don't have to pay a single amount.
Merchant Cash Advances (MCAs):
In this type of flex funds, you receive a lump sum amount, which is in advance of the part of your customer's debit and credit sales. The cost of working capital of the funds will be taken from your sales and match the amount of sales your business makes. Merchant Cash Advances offers a very flexible cost of working capital funding option for all business owners that have fluctuating or seasonal sales. MCAs policy is straightforward, the more you make, and the more is taken from your customer's sales and vice versa.
So, goodbye to all the cash flow burdens that come with the market fluctuations and changing seasonal demands.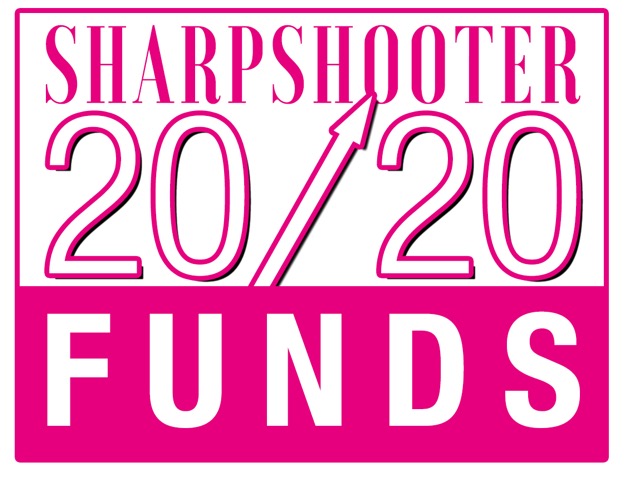 SharpShooter 20/20 Funds by SharpShooter Funding©
Overview, Calculations and Case Study
Learn More
Fixed Funding vs. Flex Funding: The Bottom Line
The bottom line is, there sure is a clear picture as to whether business funding with fixed or flex funding working capital cost would be optimal for your business.
Nevertheless, you probably need to do a lot of thorough and extensive planning in order to find what your business needs.
We at SharpShooter Funding know all the hassle of getting funds from anywhere. However, we have a pretty straightforward and simple policy to execute the funding process.
If you do need assistance in deciding what's best for your business, then SharpShooter Funding has a team of experienced financial advisors who are ready to provide you with a free consultation at (855) SHARPSHOOTER.
And if you already know what you're looking for and well-prepared to get funded within just 48 hours, then fill out our online form. Experience the prompt service of fixed or flex funding with the working capital and terms that you want.
Its best to explore all financing options, contact SharpShooter Funding to find out what funding your business qualifies for.
Our Funding Programs Include: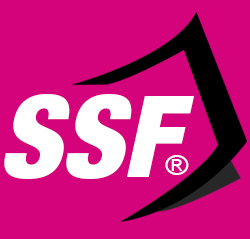 APPLY NOW