FAQ
Business Funding in Canada
General FAQ For You
SharpShooter Funding is a leading provider of Canadian working capital and business funding to Canadian small businesses in all 10 Provinces & 3 Territories. Since the Summer of 2015, more than 4,160 Canadian small businesses have trusted us to provide them with fast, flexible, and reliable Canadian funding to fuel their success.
SharpShooter Funding works with businesses in over 300 industries ranging from physicians and restaurants to repair shops and retailers. We specialize in making capital accessible to small businesses that are underserved by traditional financial institutions, such as banks and credit unions. Because we look at your real-time business cash flow — not just your historical financials and personal credit score — we're able to deliver financing solutions to more small businesses than most other funding sources.
Small Business Funding is a financing arrangement that will provide you upfront capital in exchange for a fixed amount of your future revenue. For more details on merchant cash advance, check out our About SharpShooter Funding page.
SharpShooter Funding offers funding between $1,000 and $300,000 CAD.
To qualify with SharpShooter Funding, you must be a Canadian based business with: 100 days open and operating, minimum time in business, At least $4,166 CAD in monthly sales, No minimum FICO Score
SharpShooter Funding has one of the most efficient and simplistic application processes in the industry because we only ask for what we absolutely need: Owner's name and Social Insurance Number (SIN #), Legal Business Name and Business Identification Number or BID #, and Six (6) months of your most recent business bank statements.
SharpShooter Funding offers solutions for business owners with strong, well-established credit as well as business owners with imperfect credit. In fact, while we do evaluate your credit history, we don't have a minimum credit score requirement, which means that even without great credit you can qualify for financing.
You will know if you are approved for funding within hours. For most of our applicants, same-day approvals are the norm, but if you submit your application after typical business hours, you may not receive a response until early the following morning.
On average, the total cost of capital will start at $9 for every $100 Purchased and can go up to $36 for every $100 Purchased.
While we provide financing to more than 300 industry segments, including higher-risk industries such as trucking and construction, there are some industries we do not service such as those related to adult entertainment, gambling, firearms, or illicit substances.
Applying with SharpShooter Funding takes most applicants less than 100 seconds.
The amount of funding for which you qualify is determined by a number of factors including, but not limited to, your business cash flow, time in business, and your business and personal credit history.
No, SharpShooter Funding does not require collateral (e.g. equipment, house, etc.). We rely solely on the revenue your business generates for repayment.
Our Small Business Funding products are designed to complement traditional financing. As long as you meet our requirements, we can still provide you with financing without affecting your other obligations.
Though you will be required to specify what you intend to use small business funding for, you are free to spend the money on whatever is best for your business. Typical use cases include purchasing inventory, repairing equipment, renovations, expansion, reducing debt, and emergency expenditures.
As part of receiving funding, you will authorize SharpShooter Funding to debit your bank account directly according to the amount and frequency specified in your financing agreement. Please contact your account executive if you would ever like to pay more than your regularly scheduled payment amount.
You can pay off your account in full at any time with no extra charges. In some instances, SharpShooter Funding may even offer a discount for early payment in full, though certain restrictions may apply. It is recommended that you review your merchant agreement or speak directly with your account executive for details on your prepayment options.
You will be eligible for a renewal once you have repaid between 33% and 66% of your business funding account, subject to satisfactory payment performance. The exact paydown required for you to be eligible for a renewal will be communicated to you by your account executive prior to funding.
SharpShooter Funding provides clients with an online portal where they can view information about their financing including the outstanding balance, payment history, upcoming scheduled payments, and renewal eligibility. Should you have additional questions, you can call us at (855) SHARPSHOOTER to speak with one of our dedicated account executives.
If you are unable to make your scheduled daily or weekly payment, please contact your account executive so they can work with you and one of our Payment Specialists to discuss a payment plan that suits your business best.
Absolutely. Our expert account executives are standing by to answer your questions. Give us a call Monday through Friday between 8:00 A.M. and 8:00 P.M. Eastern Time at (855) SHARPSHOOTER
We only process payments from your business account on days when Canadian Banks are open, so your business will not incur any debits or payments on any Canadian bank holidays.
Please contact your Funding Manager directly to request a payoff letter. You can also Email Customer Support at funds@ssfunds.ca or Call Toll-Free (855) SHARPSHOOTER 7 days per week.
Its best to explore all financing options, contact SharpShooter Funding to find out what funding your business qualifies for.
Our Funding Programs Include: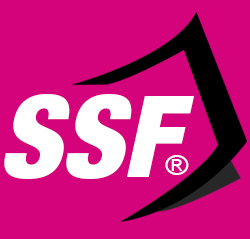 APPLY NOW