Small Business Funding
Are you ready to take your business to new heights?
Apply Today!
FLEX FUNDING by SHARPSHOOTER FUNDING®
Flex can be described as cash provided by our merchants in advance. It is a custom driven concept to meet the business financing needs of small business owners.
Flex funding provides you an opportunity to utilize your future sales for upfront working capital today – using your debit or credit visa card money, we give a simple borrowing and repaying experience. This way, you can have more time to work on bigger and better opportunities.
An investor offering Funding to a small business owner in exchange for a percentage in business's future profit is known as merchant cash advance or business cash advance.
With merchant advance cash, all you need is a decent amount of week after week and month to month merchant's card transactions to make it work, unlike the traditional bank financing.
In this case, you get the amount required to run the business in advance and the Funder keeps receiving the discussed percentage of the profit until the repayment is completed.
How does it work?
Some days your business faces slow sales and it becomes hard to lay off the funding. Same way, some days, your business flourishes and does incredible sales and generates higher profit-making it easy for you to make the payments for borrowed money because higher profit results in more profit sharing with the Funder
Direct deposits
We request approval and after receiving the
approval, we transfer the required amount straight into your account within 2 working days.
Direct connection with your merchant
SharpShooter Funding® is directly partnered with all the major card payment processors in the whole of Canada. So, the collection of payments becomes easy – we receive all the payments on your behalf and transfer them to your account without any hustle for you.
Repayments
Repayment is made through a percentage of the profit you make. These percentages can be altered according to the needs and feasibility of the business owner.
Easy tracking
Our company provides you with an easily accessible personalized financing portal that you can access anywhere anytime to track every transaction and business financing.
Fixed cost
Your financing comes at a fixed cost regardless of the time you take to repay.
Benefits
What actually is great about choosing flex funding is that you provide yourself with financial flexibility. This is because, with flex funding, you use a merchant's cash advance to help your business grow, which frees you from all the other worries that come with other financing options such as, size of your bank account, your earning, or other different criteria's required to request for funding. Flex funding provides you with an opportunity to build your business stronger and flourish faster with the flexibility of repayments according to your capacity.
Another benefit merchant cash advance gives you is that it deals with your regular business activities, so you get rewarded for creating a business with consistent regular credit or debit card sales.
Repayment flexibility
Repayments are directly related to your business's sales cycle. So, if any month, your business does do that great, you don't have to pay a fixed hefty amount.
Fast processing
Our company understands the hardships of getting funds and how it can become a complete struggle to apply anywhere for it. This is not the case with us! We have made the process simple and quick. All you need to do is apply > qualify > start receiving your business funding in less than 2 days!
Prices
We charge a fixed fee that is added to the expense of approval amount. Payments can be made from Monday to Friday (during banking holidays, the payments are collected the following business day)
Learn more about small business funding within SharpShooter Funding
Discover our Small Business Funding Blogs and Articles dating back to 2010
Are you ready to take your business to new heights?
Your business can qualify for as much as $300,000 in small business funding!
Small Business Flex Funding
Flexible, feasible, efficient, with the potential to grow your business to the new heights!
From Renovation, Staffing, and Expansion to Inventory, Marketing, and Tech upgrade – We have funds for all your business needs!
Our Flex solution has been proven to be better than other conventional business funding since it turns your future money into working capital for today so, you can use it to grow and expand your business right away!
The Flex Funding approach is a lot simpler and different than our conventional business funding because it provides you with flexibility and requires no lengthy procedures or workings and makes repayments easy as per your business cycle.
The Flex Solution is the ideal approach for business that do transactions in credit or debit, are seasonal or work temporarily and require extra money to get an advantage of inventory. You can use these funds for anything you want to do with your business, unlike conventional business funding that limit you with conditions and contracts.
What is Flex Funding?
The reason that the Canada small businesses choose Flex Funding over traditional bank financing is that Flex funding is a lot more feasible and flexible solution to cater their financing needs. They get there required funds in advance in contrast to waiting for banks to approve their applications and then bank's lengthy, never-ending procedures. With Flex Funding, you get your funding instantly. Businesses get payment against their future credit or debit sales, then opt for our Flex solutions to grow and expand their business.
It doesn't matter what you need funding for; it can be for renovating, hiring more people or starting a new service or product, it is always beneficial to receive funding instantly for investing in your business.
How does Flex Funding work?
By converting your future sales and cash flows into money that can be used today, the Flex Solutions approach has left tradition traditional bank financing way behind. It is best for small business owners that need cash quickly to fill inventory or for expending the store or for buying new equipment for business. You can get the money and invest it in the business, with the new investment your business starts flourishing? You can now pay a customizable percentage of the profit you make on the sale.
Is Flex Funding right for your business?
You can get the required capital even during the off season with Flex Solutions. Repayments vary on the sales you make daily. You made low sales? You pay less. You made more sales? You pay more. Never have ever funding been this simple or flexible with any other financing solution.
There are only three simple steps required for your business to be eligible foor Flex Funding:
A business based in the Canada
Minimum average monthly deposit of $4,166 or more
Doing business for 100 or more days.
Bonus – If you accept Debit & Credit Cards, please submit your last 3 months of Merchant Credit Card Processing Statements for immediate funding approval!
Get Started Now in order to get Funded Tomorrow!
Fill our applications right now and THAT'S IT! Our team will contact you and provide you with several customized options according to your needs, based on the provided information. You then choose what suits you best. Once you decide, we are ready to proceed.
Our team then will explain to you the working of everything we offer, answer every question you may have, and tell you what you can expect from the company as a funding partner. We believe in complete transparency and our company makes sure that there is nothing left undiscussed or hidden. 24/7 accessibility to your account and best customer care experience ever!
We will let you know when you become eligible for additional funding options, then it's up to you, if you choose them. We will never do anything without your consent and that is a guarantee.
Flex Funds by SharpShooter Funding®
Boost cash flow with Flex Funds Advance by SharpShooter Funding®
Use your future sales to access capital that you can use for your business right now
SharpShooter Funding® offers Flex Funds from $4,000 – $300,000 Get your business funding as soon as today!
Apply Now!
Get the funding you need in three simple steps
Apply online
using our fast & easy Canadian online application
We say yes to over 75% of Canadian applications!
Receive your Canadian Business Funding in as fast as 24hrs!
see what our happy clients say in Canada
Professional and GREAT process! ...
Professional and GREAT process! Our experience with Paul and his team at SharpShooter Funding has been beyond than excellent! Information, process timelines and resolution – 5 stars!
Genna
ECB Cleaning & Supplies
Easy, fast and stress-free funding...
Easy, fast and stress-free funding. As a small business in the early stages of growing it was hard to get banks to say yes. When we contacted SharpShooter funding, we were contacted to get the ball rolling right away. We were funded super-fast and have never had any issues after. Funding was even completed on a Saturday afternoon. Thank you! 10/10 recommend!
Ford Innovations
I have never dealt with such honest...
I have never dealt with such honest, professional company! I have never dealt with such honest, professional company! Paul is the very best out there and let me tell you I have dealt with a lot. I will never reach out to another company. Paul I thank you so very much for all you have done and continue to do. Do not hesitate to call them do it you will not be disappointed.
Nancy
CJM Distributors
All we needed was funding and SharpS...
All we needed was funding and SharpShooter Funding came through in the clutch! My wife and I have three companies. And we are always looking for new funding options to grow and to get new contracts. I heard about Sharpshooter early one morning driving to a job site on Sirius XM radio. I decided to apply online and they got in touch with me within minutes. Impressive! Long story short, sharpshooter funding explained the entire process and approved my business for funding that same day. Sharpshooter Funding approved us for more than we needed, but the best part is that the funding was completed in less than 3 days. We appreciate what Sharpshooter does throughout the small business community and look forward to growing more with their funding services.
Victor & Sandi
Carpets on Navan
A great team in your corner We neede...
A great team in your corner We needed to complete a large commercial project that went over budget and reached out to Paul and the team at SharpShooter. The process was painless and we had access to the funds we needed within a few days. Not only that, the unique options allow for us to have access to money if needed in the future with little to effort. The team is doing a great job at making it clear they're there for you while also delivering an awesome business model themselves.
Jess T
J.T. Holdings Ltd.
Fast and Efficient as promised...
Fast and Efficient as promised $29,000 funds in 2 days! Thank you sharpshooter funding Our construction company is kinda new, we have only been up and running for about 2.5 years. My bank, declined me. The local credit union, same thing, declined us and they took 31 days to tell us! I found Sharpshooter funding and applied online. They were upfront, transparent and honest the entire process. We were approved for $29,000 and the funds were completed and hit our bank account in less than 2 days. Thank you Paul Pitcher & Sharpshooter Funding. We will tell all of our sub contractors about your business funding services.
Gene & Nadine
Decorate Too Construction
Flex Funds is the modern day solution for modern needs. It is not a funding.
It is your future debit or credit card sale that benefits you today!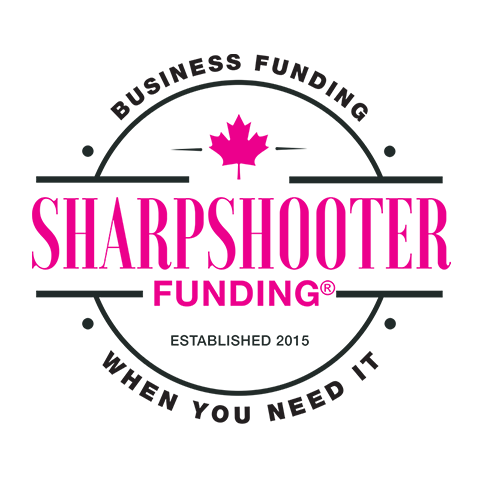 Flex Funding vs. Fixed Funding
Its best to explore all financing options, contact SharpShooter Funding to find out what funding your business qualifies for.
Our Funding Programs Include: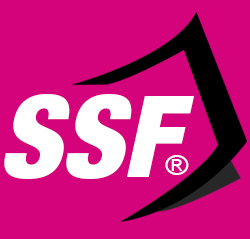 APPLY NOW