Working Capital Funding in Canada
Canadian Business Funding
We Help Small Businesses With Working Capital Funding For Short & Long Term Projects
What is Working Capital?
Small businesses often have unpredictable revenue, which makes it hard for them to meet the costs needed to run daily operations like payroll, debt, and rent. This is where working capital funding come in.
Working capital funding are an effective financial solution for healthy businesses with steady revenue. SharpShooter's working capital financing options provide speed, simplicity, and versatility to meet the funding needs of small businesses.
Our working capital financing options are ideal for business owners who need flexible, short-term funding without the hassle. When you attain a working capital funding from SharpShooter, the funds are automatically deposited into your business bank account. Your repayments will already be set up so that you can focus on running your company!
These small business funding are the perfect way to help maintain your small business and set it up for future success.
Apply Now with SharpShooter Funding®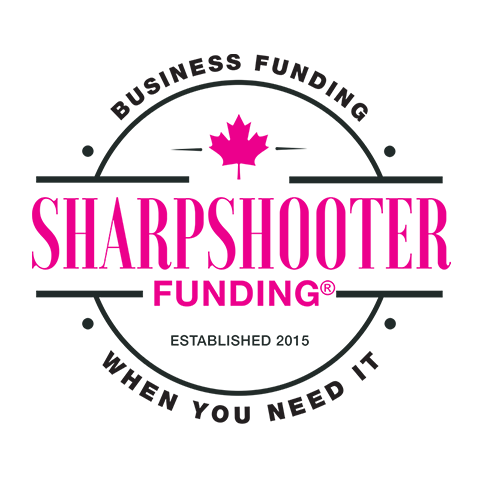 What You Need to Know About Working Capital
Before deciding on the best business funding option for your small business, educate yourself on working capital funding and how your company can stand to benefit from it.
What Are Working Capital Funding?
Working capital funding are a short-term funding solution used to cover the short-term needs of a company. These funding can cover the costs of typical day to day operations or any necessary fees that a small business may need to cover during a temporary cash shortfall. The funding is calculated based on the total of a company's current assets (e.g. on hand cash), minus its liabilities.
According to The Balance Small Business, having enough working capital can mean the difference between failure and success. After all, small business owners rely entirely on working capital — it's the steady cash flow they need to meet everyday expenses and keep their business operations running smoothly. When that money is lean, it's impossible to sustain the most critical functions of a company. This may lead to a dangerous downward spiral and possible bad financial decisions that will hurt the business.
The payback terms of working capital funding typically do not exceed 12 months. These business funding allow business owners to quickly return to normal daily operations, pay off pressing liabilities, and keep focused on what they do best: running their company.
SharpShooter Funding provides small business funding during those lean times so that small business owners can still get their job done while staying away from long-term debt.
Apply for a Working Capital Funding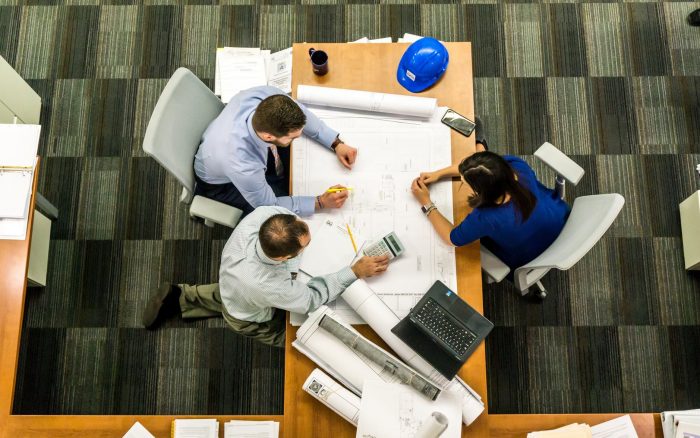 How can working capital work for my business?
Working capital short term funding is generally delivered in small amounts to be paid back over a relatively short period of time. Such funding is generally not suitable for major investments, such as buy-outs, infrastructure development, or other expenses that require a high capital outlay.
That said, this funding is ideal for smaller investments. This includes providing payroll bonuses, buying extra inventory, or re-positioning your business to take advantage of market changes.
In these cases, having financial flexibility can be the difference between making the most of an opportunity or missing out altogether.
Apply Today for Funding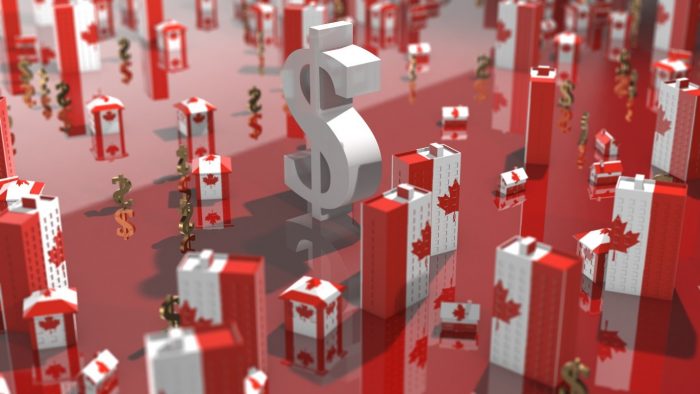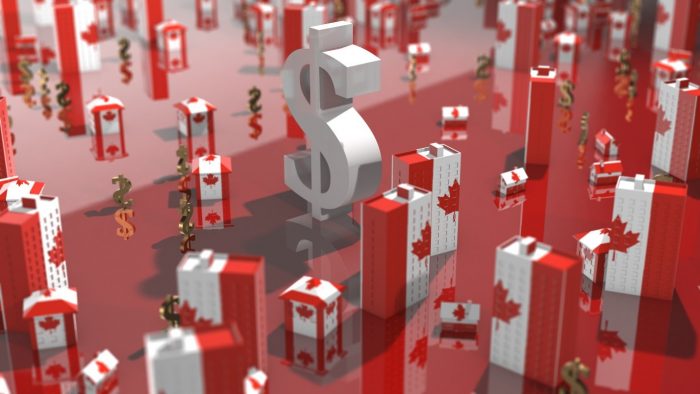 What is the Difference Between Working Capital & Traditional Funding?
While a traditional funding provides a set amount of funding meant for a specific purpose, working capital-based funding acts more like a line of credit that you can use as necessary.
Apply for Business Funding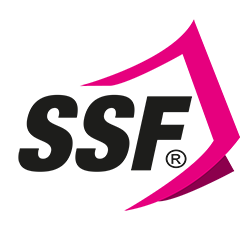 ARE YOU LOOKING FOR CANADIAN FUNDING?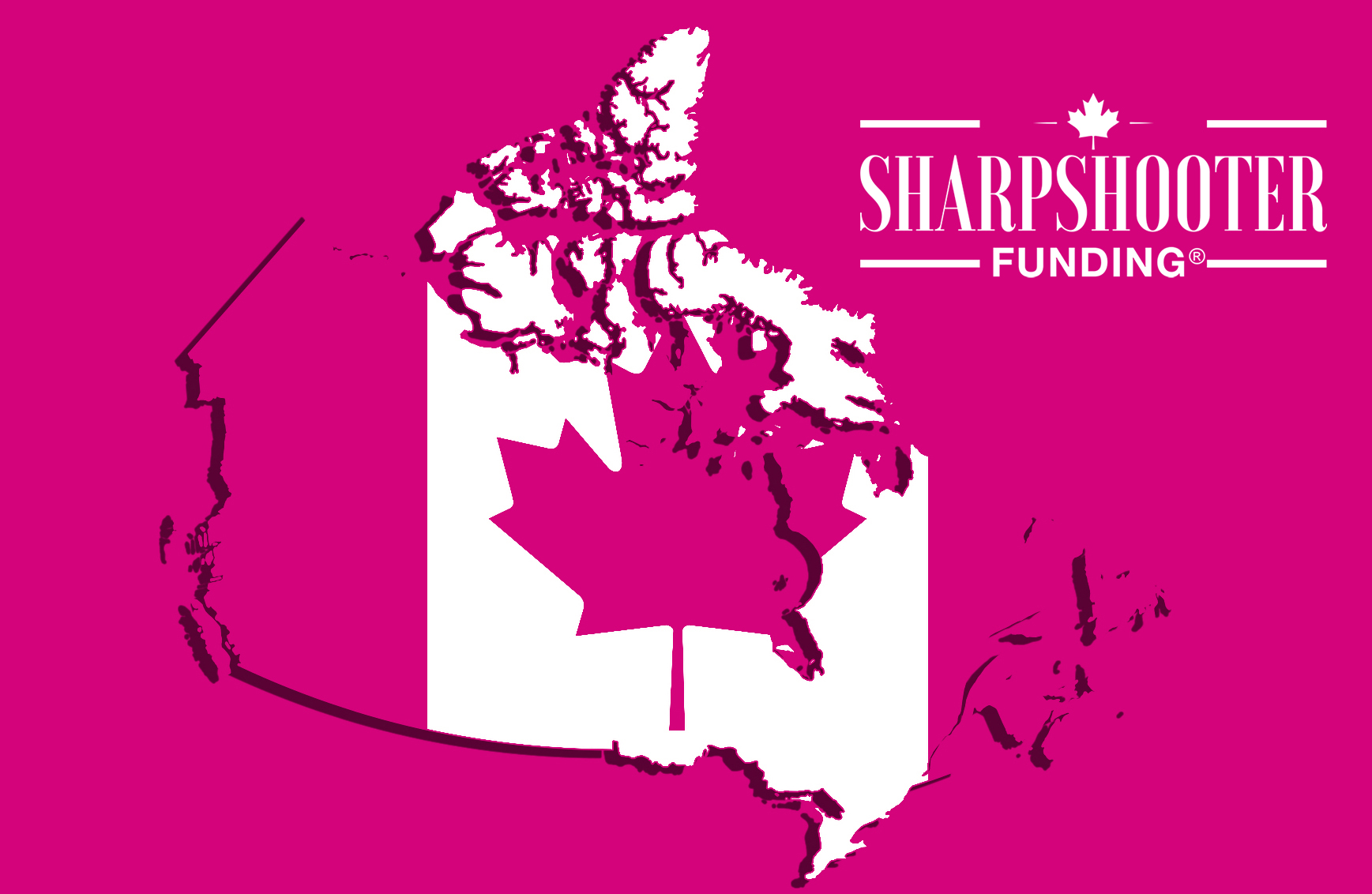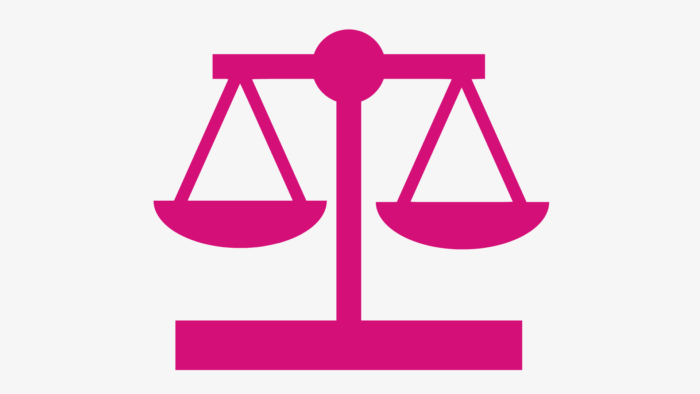 The Benefits:
1. Flexibility to Act Quickly
When an opportunity comes along — to purchase some advertising, restock your inventory, or make a key move in the market — you need to seize it. If you don't, someone else certainly will. Working capital funds give you this flexibility.
By working with a Small Business Funder like SharpShooter, business owners can rest assured that their Funding will arrive in as little as a day of receiving credit approval. The infusion of working capital can be used immediately for business operations and can be paid off quickly.
2. Terms That Suit You
If you are going to be tied into difficult terms for the foreseeable future, you need to hire a professional. SharpShooter is staffed with funding experts who will work with you to get to know your business. We work to provide you with a short-term funding solution with repayment terms and streamlined processes that support and suit your business.
3. Supporting Long Term Growth
Unfortunately, when small businesses don't have adequate capital to draw upon, growth and expansion are simply not possible. Working capital fuels business growth and expansion, which is arguably the biggest factor in driving clients to seek out our short-term funding projects.
Working capital financing puts small businesses in a prime position to capitalize on time-sensitive opportunities like last-minute inventory discounts.
ARE YOU LOOKING FOR WORKING CAPITAL?
Speak to one of our qualified and seasoned Small Business Funding Managers to better understand what funding options and approvals we have for your small business.
Apply for Canadian Funding
Pros and Cons: SharpShooter Funding® Working Capital
| PROS | CONS |
| --- | --- |
| Provides immediate assistance for companies that need extra working capital. | Canadian Companies who experience seasonality or fluctuating revenues may be better suited for SharpShooter Business Funding or a Merchant Cash Advance. |
| It's a great solution for any business with urgent capital needs. | The cost of capital can be less competitive than our business expansion funding. |
| The cost of capital can be less competitive than our business expansion funding. | |
| Our working capital funding are fast, flexible, and intuitive. | |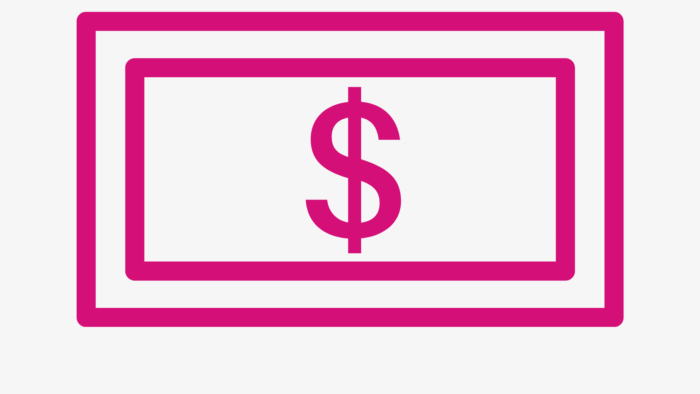 Getting your working capital with Bad Credit
Bad credit has historically been a huge roadblock for small companies trying to attain funding.
Although a credit score between 300 and 629 is typically considered bad credit, Funders and credit reporting agencies are notorious for interpreting bad credit in various ways. When bad credit is objective and good credit takes years to build up, how are small businesses supposed to get accepted for a funding?
This is where alternative Funders like Sharpshooter come in. With bad credit funding, we provide small businesses with the financing they need to succeed and give them the opportunity to build good credit.
Our short-term financing options like working capital funding are easier to get approval for as they are smaller amounts that get paid back in a shorter time period. This will help your small business build up good credit for major business opportunities in the future.
At SharpShooter, we are committed to working with small businesses with bad credit to help set them back on the right track.
Apply Now For Small Business Funding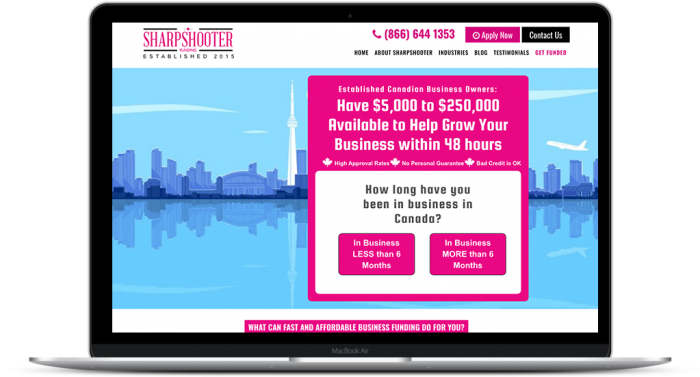 SharpShooter VS Banks: Fast, Flexible & Stress-Free
There are a lot of reasons why you will want to turn to us for your funding, instead of using a big bank:
Expectations: Banks typically require businesses to have considerable history and positive cash flow if they are going to provide them with a funding. We understand that a lot of small businesses don't have this history and require funding to actually attain a regular cash flow — this is why we accept over 75% of the applications we receive.
Time: traditional bank financings require mass amounts of paperwork and a lengthy approval process. At SharpShooter, we provide same day approval and will get you your money in between 24 and 72 hours.
Limitless: When you get a funding from us, it's up to you what part of your business you put that money towards.
Easy: We make it possible to apply online for your funding, instead of having to visit a physical bank location.
Why Choose SharpShooter: Experts in Small Business Funding
Sharpshooter has been Canadian small business's source for business funding since 2015. We are committed to supporting small Canadian businesses and the Canadians who run them. 100% of our focus is on seeing these businesses succeed and providing them with the financial solutions they require to achieve their goals.
Our strong values in integrity, innovation, respect, passion, support, and results make us the right choice for business funding in Canada. We leverage technology, data science partner relations, and customer support to help give business owners access to the capital solutions they require to attain success.
At SharpShooter, we provide business financing solutions that small businesses can count on.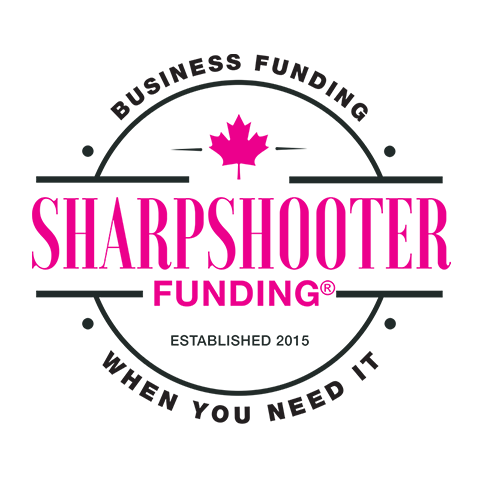 The SharpShooter Process: Getting Your Working Capital Funding
1: Apply Online to Prequalify
Apply online for your funding by filling out our form.
2: Get Approval Within 24 Hours
After your application, you will hear from us within the same day! We pride ourselves in our quick turnaround — it's why we are a more efficient route than traditional funding institutions like banks.
After you send in your application, we will assess your business health and reach out to you with the best available funding options that suit your unique needs.
3. Receive Funds
With SharpShooter you can receive funds in your account as early as the same day you are approved. When you choose us for your business financing solution, you can expect your funds within 24 to 72 hours after getting approved.
Its best to explore all financing options, contact SharpShooter Funding to find out what funding your business qualifies for.
Our Funding Programs Include: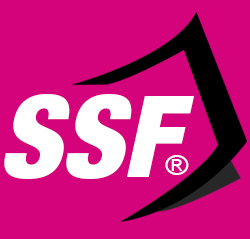 APPLY NOW