Fixed Financing for Small Business
Get Approved and Funded for $4,000 – $300,000 to develop your Business in Canada in just 24 hours.
Apply Today!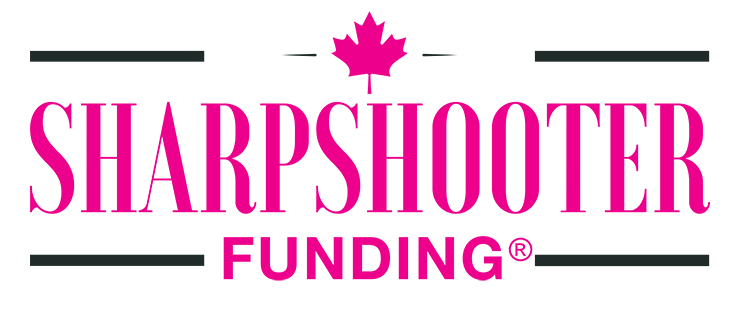 Fixed Financing for Small Business
The enormous majority of the financing sector calls Fixed Financing as an upgraded kind of Term funding. A fixed financing approval process is stress-free and quicker as compared to other financings. This financing is familiar with small business funding in Canada. Fixed financing provides you your funding more rapidly than customary moneyfunders.
Further than your credit score this financing utilizes a new funding choice facility. In approving your funding quickly, the daily transactions and ongoing cash flows of your business play a vital role. We offer you every day, weekly, and bi-weekly refund options for the Fixed Financing. Moreover, the industries in which a normal Funder does not finance specific business industries and niche markets, we can fund those industries. And if you are searching for having a new round of funding, on top of your current financing, that you finance from a traditional funder, we can also help you in that too.
Four steps to getting your fixed financing funding for small business:

Canadian Small Business Funding
A monetary contract between the borrower and moneyfunder is known as small business funding. In this funding, the small business owners borrow money from moneyfunders to encounter the operational needs of their business or for the development needs of their business. Specific funding terms and cost of working capitals are always required in different types of funding, and basics like your existing collateral, your credit history, and your business plan, whether you are granted for a funding or not but things play a significant role. Different moneyfunders have different criteria, but at SharpShooter Funding we have different criteria as compared to many; you don't need to show us your high credit score or anything else. We help peoples who got rejected from getting funding from banks or moneyfunders who have no other options to support their small business.
How does Fixed Funding work?
We planned a fixed financing process as effortless as possible for our customers. No need of any physical documentation, our entire process is digital.
Online application process.
By using our online application, you enter your necessary personal information and business info, no matter which device you are using.
Swift verification.
We provide you an estimation of how much funding you can attain from us by evaluating and verify your application for small business funding.
Just E-signs
The fixed price of funds lets you plan and stay forward. Don't require any physical documentation, just go to our application form and give us your necessary information.
Ready to use!
Our funding process is swift, and you will be able to attain your funding only in two working days and deposited the money in your business bank account.
Benefits of Small Business funding in Canada
A lot of benefits you can get by obtaining a small business funding for the development and operational needs of your business. You can accomplish your business goals by having the funds you need. Once the company started to run successfully, you will begin providing the jobs to people who are in need, and you can secure a well future for your family.
A small business funding helps you grow better and helps to remove the obstructions that have been stopping your business development, and it allow you to achieve the goals you set for your business.
Stability of Rates
It keeps your scheduled refund amount stable and supports your business's sales succession.
Built on Monetary flows
We decide your funding approval on your business performance, and your credit score does not matter.
Expeditious Funding
Just apply online, we evaluate your procedure and receive your money in only two working days!
ARE YOU LOOKING FOR FIXED FUNDING?
For first time business owners, starting their business and looking for the best funding option can be confusing.
Get your Business Approved Today!
Leading causes for Small Business Funding
Starting or purchasing a small business to begin your developing future is a great reason to apply for small business funding.
The leading causes to have small business funding, and grasp which relates to you:
Monetary flow
Providing you savings, so that you can cover your extra expenditures
Stock up
Accumulate stocks or operational necessities
Office space renovation
Renovation of your business place or transformation
Moving your office
Relocating your business to a new area
Employing
New staff employment or training of present staff
Promoting
Promoting your business by advertisement campaign and marketing
Tax reduction
Settle your unpaid and existing taxes
Payment facility
Full payment to your supplier
Means of transportation
Buying and financing vehicles for the company and staff.
Why SharpShooter Funding®?
Our Charges
Daily we charge some percentage from your borrowed money along with a reasonable fee. 8 to 22% is our fee from the total money you borrowed from us. And we collect that amount from your business account.
Get to know better about our Small Business Fixed Funding
Find out our Blog on Small Business Funding
Desiring to take your business to the next level?
Attain up to $300,000 for your small business finance now!
Fixed Funding by SharpShooter Funding®
Kickstart your small business to rapid growth by having fixed funding contained by SharpShooter Funding®, and we will provide you the funds as per your requirement.
A short-term mixture of funds offers by our fixed funding so that your business can grow rapidly. 
Starting from $4000 to $300,000 
Fastest approval in just 24 hours. 
We planned our funding precisely for small businesses
Best options
When compared with other moneyfunders, we provide variation funding lengths and sums.
Cost effective
No particular deposit and affordable prices.
Adjustable refunds
You can save interest by paying early. As per your ease, it is up to you to pay daily or weekly.
Three easy actions to get your funding!
Apply online
using our fast & easy Canadian online application
We say yes to over 75% of Canadian applications!
Receive your Canadian Business Funding in as fast as 24hrs!
see what our happy clients say in Canada
Professional and GREAT process! ...
Professional and GREAT process! Our experience with Paul and his team at SharpShooter Funding has been beyond than excellent! Information, process timelines and resolution – 5 stars!
Genna
ECB Cleaning & Supplies
Easy, fast and stress-free funding...
Easy, fast and stress-free funding. As a small business in the early stages of growing it was hard to get banks to say yes. When we contacted SharpShooter funding, we were contacted to get the ball rolling right away. We were funded super-fast and have never had any issues after. Funding was even completed on a Saturday afternoon. Thank you! 10/10 recommend!
Ford Innovations
I have never dealt with such honest...
I have never dealt with such honest, professional company! I have never dealt with such honest, professional company! Paul is the very best out there and let me tell you I have dealt with a lot. I will never reach out to another company. Paul I thank you so very much for all you have done and continue to do. Do not hesitate to call them do it you will not be disappointed.
Nancy
CJM Distributors
All we needed was funding and SharpS...
All we needed was funding and SharpShooter Funding came through in the clutch! My wife and I have three companies. And we are always looking for new funding options to grow and to get new contracts. I heard about Sharpshooter early one morning driving to a job site on Sirius XM radio. I decided to apply online and they got in touch with me within minutes. Impressive! Long story short, sharpshooter funding explained the entire process and approved my business for funding that same day. Sharpshooter Funding approved us for more than we needed, but the best part is that the funding was completed in less than 3 days. We appreciate what Sharpshooter does throughout the small business community and look forward to growing more with their funding services.
Victor & Sandi
Carpets on Navan
A great team in your corner We neede...
A great team in your corner We needed to complete a large commercial project that went over budget and reached out to Paul and the team at SharpShooter. The process was painless and we had access to the funds we needed within a few days. Not only that, the unique options allow for us to have access to money if needed in the future with little to effort. The team is doing a great job at making it clear they're there for you while also delivering an awesome business model themselves.
Jess T
J.T. Holdings Ltd.
Fast and Efficient as promised...
Fast and Efficient as promised $29,000 funds in 2 days! Thank you sharpshooter funding Our construction company is kinda new, we have only been up and running for about 2.5 years. My bank, declined me. The local credit union, same thing, declined us and they took 31 days to tell us! I found Sharpshooter funding and applied online. They were upfront, transparent and honest the entire process. We were approved for $29,000 and the funds were completed and hit our bank account in less than 2 days. Thank you Paul Pitcher & Sharpshooter Funding. We will tell all of our sub contractors about your business funding services.
Gene & Nadine
Decorate Too Construction
Fixed Funding Programs by SharpShooter Funding®
Get Approved and Funded for $4,000 – $300,000 to develop your Business in Canada in just 24 hours.
A CUSTOMARY FUNDING POSSIBILITY PLANNED FOR YOU
We designed our fixed funding solution to be closer to a traditional business funding. It is perfect for those companies might get rejected from different banks and moneyfunders just because they don't have good credit and debit scores, or maybe the funders or banks charge fixed cost of working capitals. However, the fixed funding we provide puts up small business owners who want daily or weekly refund schedule, and it helps you to easily budget your expenditures.
What is Fixed Solution?
Frequently the small business owners select our fixed funding solution. Our fixed daily refund suits them because many businesses mostly produced their transactions through deposits and cheques. We give cash to your business up-front, and automatically, your daily reimbursement is made to recompense the balance amount. With a fixed funding solution, you can set your monthly expenditures and future cash needs.
Choosing a Fixed Solution suitable for you?
As similar to some moneyfunders institutions, but with a useful turn, we provide you a faster and simple funding process, so come to us will be better than going to other banks. Many industries like wholesalers, manufacturers, and business services get their funding service from First Down Funding because our competitors are not able to provide them their required needs.
SharpShooter Funding® always welcome their clients no matter which type of funding they require for their small business needs. We help you get the funds you need anytime.
Its best to explore all financing options, contact SharpShooter Funding to find out what funding your business qualifies for.
Our Funding Programs Include: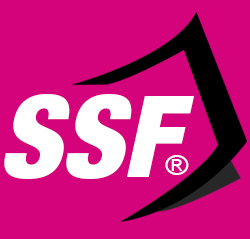 APPLY NOW