Bridge Financing
Professional Bridge
Financing Solutions In Canada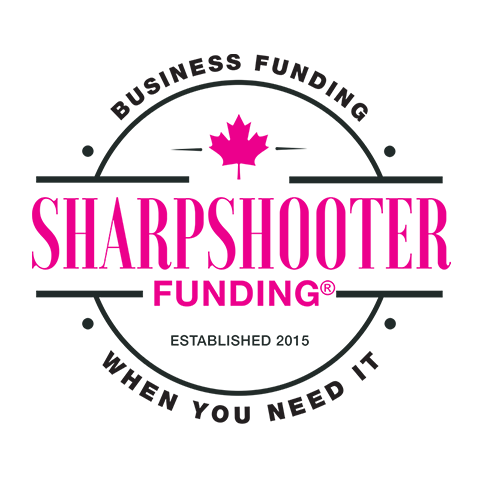 There are times when the figures just don't square up, and you can't make the money stretch far enough. These times can be frustrating for small businesses, but with the right approach, they don't have to be disastrous.
SharpShooter's business bridge funding is like a stopgap for business finances. Our bridge funding offers short-term cash flow coverage for basic but essential expenses while you wait for additional funding.
Our bridge funding offers a solution to some common scenarios in which small-business owners might find themselves short on capital. Whether it's due to unpaid invoices, slow insurance claims or a simple cash crunch, understanding the basics of business bridge funding can help you meet your financial obligations on time without breaking the bank.
We are committed to helping Canadian businesses overcome obstacles and to bridge any challenges the market may throw the way of Canadian business owners. As a bridge financing partner, we are committed to providing quick turnaround to help businesses bridge the gap when they are between funding.
We make obtaining bridge financing solutions simple with our straightforward application process. We know that a lot of small businesses don't have the time to wait for fund approval, which is why we provide a small business funding service that is easy, fast and compassionate.
Our team understands how important small businesses are to the Canadian economy, and so we support these businesses at each and every turn.
Apply For Canadian Funding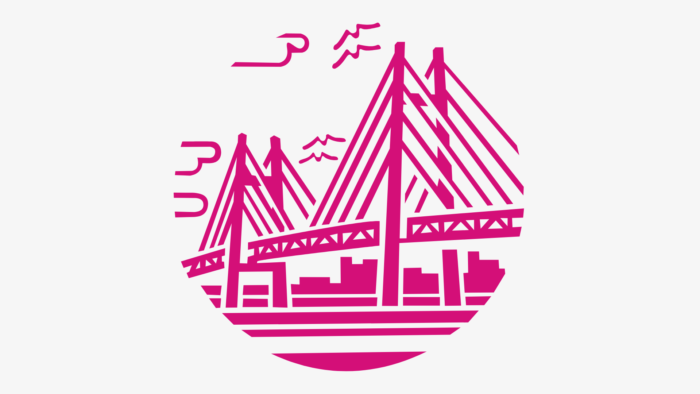 What is a Bridge Funding?
A bridge funding — also known as gap financing — is a type of short-term funding that is used to, quite literally, bridge the gap between two funding. This typically covers the period between repaying one funding and applying for a new one. It is a financial solution that helps small businesses make ends meet. Typically, this covers a smaller amount than other types of funding.
A bridge funding is essentially a short term solution for long term benefits — building credit and attaining a more substantial funding. It is the same as other funding in that it involves interest and a repayment schedule, but it is more so defined by how it is used.
Apply Today For Funding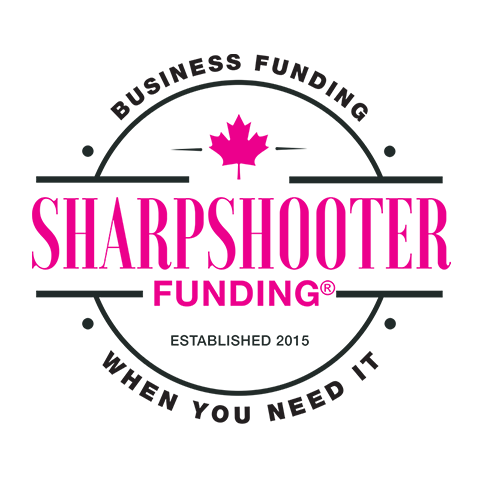 What Is Business Bridge Funding Used For?
As you know, cash shortfalls can affect small businesses in a number of ways. Bridging funding are often needed to attain working capital for a short period of time while waiting for additional financing. As a small business owner, working capital is crucial to your daily business operations and determines the short-term health of your finances.
Working capital is defined as the difference between a company's current assets (like cash and accounts payable) and its current liabilities (like salaries, debt and pending bills). If your business's most pressing liabilities outweigh your current assets, you could face a cash shortfall. This can lead to a host of serious problems that put future operations in jeopardy.
SharpShooter Advantage
Bridging financial solutions are typically sought out when:
There's not enough working capital for day to day operations
Current liabilities have grown too high
Emergency repairs or maintenance are required
A hangover from a recent increase in spending, making it difficult to manage the business
Acquiring equipment when in a bind (i.e. malfunctioning equipment)
Preparing for an expansion
Growing inventory to prepare for a busy season
Making an investment that will produce future income
Providing working capital for day to day operations between substantial funding
The Benefits of a Bridge Funding
When small businesses are between funding, they may not have the funds they need to maintain business operations in the meantime — which is where bridge financing solutions come in. As a bridge financing partner, SharpShooter offers business funding to help small businesses get by.
There are a lot of ways that your small business can benefit from bridging financing: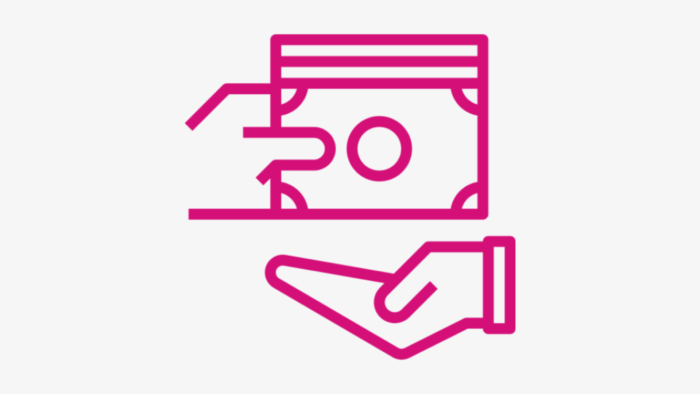 SharpShooter Small Business Funding VS. Traditional Funding Institutions
Over the years, it's been incredibly challenging for small businesses to attain the funding they need to reach their full potential.
Unsecured business funding and forms of working capital are often unattainable for these businesses, which is why alternative funders have joined the business financing market. At SharpShooter, we make this process easier, faster and altogether more streamlined.
We also provide a wide range of financial solutions from bridge financing solutions to term business funding, whereas institutions tend to have fewer options with more limitations.
The reality is that a lot of the time, banks don't understand the needs of small businesses — so how can they be expected to meet those needs? We provide an intimate process that will ensure your business gets the funding it needs and that its unique financing needs are met.
From the application process to getting your funds, our small business funding services are simple and straightforward. We approve more businesses, have a faster process, provide more funding resources, and our requirements are straight forward.
The reality is that a lot of the time small businesses don't have the time to wait for ages to get approval. On average, a bank can take upwards of a month to provide approval, and then another 3 months to provide funds.
With our online application process, we eliminate the need to bring stacks of paperwork to a brick and mortar institution. We provide same-day approval and get small businesses their funds in a maximum of 72 hours after their approval.
We don't approve applications based on credit score or collateral — instead, we value the overall health of your small business. At SharpShooter, we provide business funding options to all Canadian small businesses.
Apply Now with SharpShooter Funding®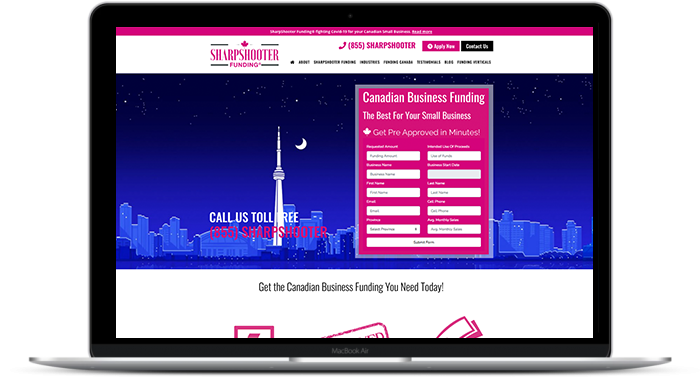 How to Get Business Funding with Bad Credit
We know that bad credit can make it a challenge for small businesses to get the funding they need to get back on track.
The good news is that, even if your small business has a poor credit score, our bad credit funding will provide you with various options for obtaining funding.
There are a number of different avenues you can explore if you have had bad credit:
1: Consider Alternative Business Funding Options
Sharpshooter is proud to be an alternative Canadian Small Business Funder that can provide funding options if you are dealing with bad credit. With our bad credit funding, we make it a lot easier for your business to get the funding it needs.
2: Apply for a Smaller Funding Amount
Oftentimes it's challenging for small businesses with poor credit to get approved for larger funding. That said, it's a lot easier to get approved for smaller funding amounts. By paying off smaller funding, you can build up your credit for longer-term funding options in the future.
3: Cash Down Payment
It's common for small business owners to have good personal credit, and lower business credit. In this case, you can leverage your funding based on your personal credit. This way the funding is assessed based on if you can pay off the funding, instead of your business's capability to pay off the funding.
4: Enlist the Help of a Guarantor
If you have another person or business to sign and affirm your ability to pay off your funding, this will better your chance of getting approved for funding even with poor credit.
5: Assets & Collateral
You can leverage your assets like unpaid invoices to show your ability to pay off a funding.
Apply For Canadian Funding
Work with SharpShooter: Bridge Financing Experts
Since 2015, SharpShooter Funding has provided small businesses with the funding they need for short term and long-term needs.
We understand the challenges that Canadian small businesses face when it comes to obtaining funding, which is why we strive to provide accessible and thoughtful financial solutions. We are 100% committed to supporting Canadian small businesses and the Canadians who own them.
Small to medium-sized businesses play an essential role in Canada's economy. We provide personalized funding programs and small business funding services to help businesses maintain daily operations and achieve long term goals.
SharpShooter provides business funding options that will help your small business attain the funding it needs at the right time.
Apply for Your Bridge Funding Today
At SharpShooter, we make bridging your funding quick and easy. In three easy steps, you can apply for and attain the necessary funds to satisfy your business' daily operations while waiting for a more substantial funding.
1: Apply Online
You can apply for your bridge funding from SharpShooter by filling out our online application form. The application should not take you any more than 100 seconds to fill out! We just need some key information about your business.
2: Assessment & Approval
When you submit your application, it will be sent to one of our credit specialists. Don't worry, we accept 75% of our applicants.
3: Get Funded
After your same day approval, you can expect your funds within as soon as 24 hours.
Its best to explore all financing options, contact SharpShooter Funding to find out what funding your business qualifies for.
Our Funding Programs Include: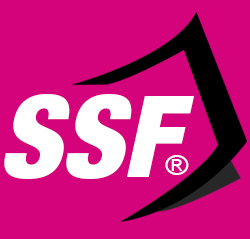 APPLY NOW