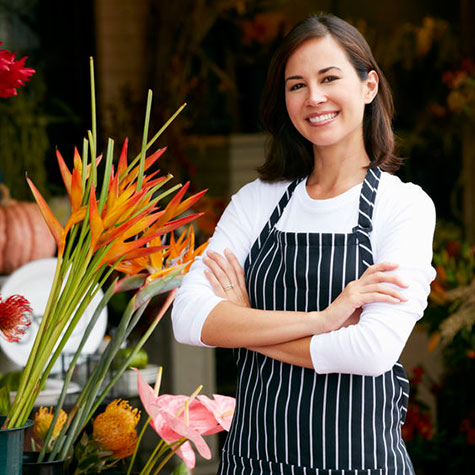 Flowers hold a special meaning in our culture. They are used to show love and affection to those we care about, to mark special moments in our lives, and to trigger the release of dopamine and serotonin; flowers literally make us feel good.
Of course, you know this already. This is why you have made it your life's work and passion to deliver your fellow Canadians the flowers they crave. And this is why you need business funding from the Canadian small business specialists, SharpShooter Funding.
Over 1,450 Canadian florists are non-employers — perhaps you would like to expand your business to bring in an expert team. Or perhaps you want to grow your reach and scope to contact some of the less well-tapped florist markets in Canada.
Get in touch with SharpShooter Funding and let's make this happen.
Apply now for small business funding