Merchant Processing Options for Your Canadian Business
We live in a digital age. It's essential for small businesses to make use of what the online environment has to offer. For one, business owners will want to keep updated on financial technology to increase business capability when it comes to payment processing.
At SharpShooter, we support small businesses by providing them with what they need to optimize and solidify their revenue streams — like having the means to process payments.
Our processing solutions enable you to take payments and process transactions wherever you are. Don't wait for cheques to clear or for other terms to be reached — get the money you need to run your business without delay.
At SharpShooter, we offer various payment solutions for your small business, to ensure that you can accept and make payments on a daily basis. From credit card processing to processing debit cards, every small business needs the capability to process daily payments where they are, whenever they need to.
The Online SharpShooter Processing solution enables you to do this with ease and gives you everything you need to maximize your revenue streams. Rest assured that our payment processing terminals are secure; we keep your information and funds safe — all you need to worry about is maintaining your business!
We will work with you to identify the best payment solution for your small business.
WHAT YOU NEED TO KNOW ABOUT PAYMENT PROCESSING
We offer various payment processing options to small businesses, as there are a handful of Canadian terminals that can be used to complete transactions. When obtaining funding for your small business, you will also want to consider if your business requires merchant support to ensure secure and safe transactions: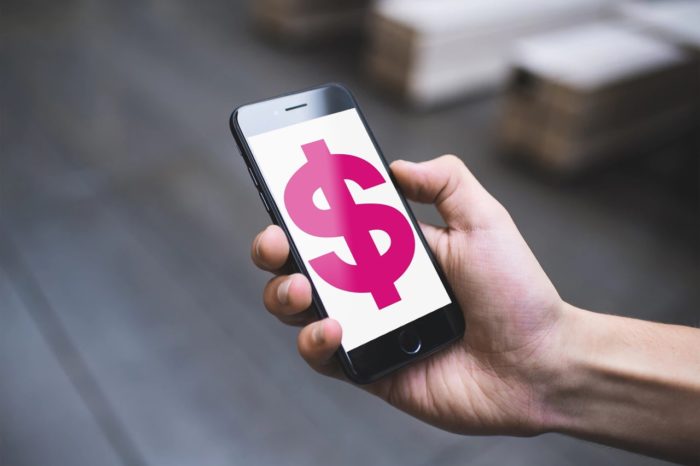 What is a Merchant Processing System?
A merchant terminal is a point of sale system that allows small businesses to accept transactions by debit or credit card from various locations quickly and easily. This electronic system can be wireless, operated on Bluetooth and more.
What is a Merchant Account?
A merchant account is a type of bank account that enables the holder to accept payment via credit cards and other electronic means. These are essential to effectively use terminals.
How Can Your Small Business Benefit from Credit Card Processing?
The reality is that, according to CreditCard.com, in 2016 alone, 98% of Canadians held at least one credit card. That number has, without a doubt, increased since then.
Credit card processing enables your small business to have funds from credit card transactions deposited directly into your business account. This removes the need to send our invoices, wait for payments, or wait for checks to clear.
Additional benefits to credit card processing include:
Improved cash flow
Convenience
Direct access to working capital
Inexpensive
Easy set-up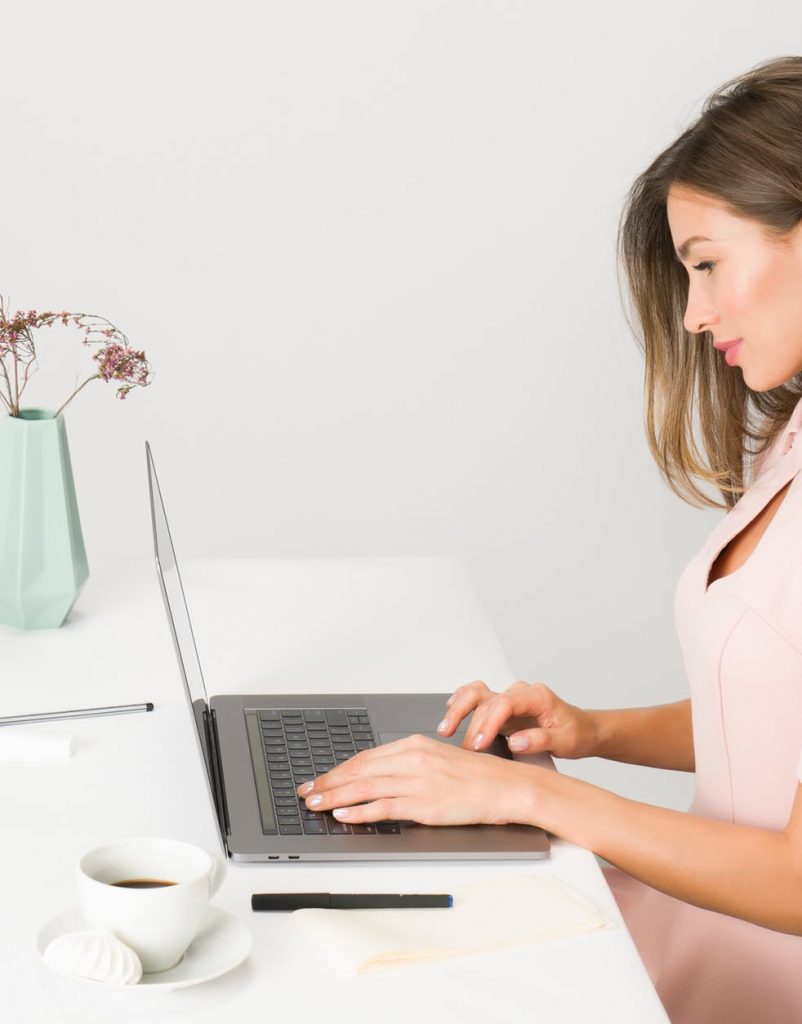 MERCHANT TERMINALS WE OFFER:
In addition to providing small business funding programs, we also offer payment solutions. Our Canadian terminals are an effective and easy way for small Canadian businesses to safely and securely process transactions and receive payments.
At SharpShooter, we understand every small business is unique and requires different things at different times to attain their goals. Our payment processing includes credit card processing and merchant support to ensure that your business can complete transactions effectively.
There is no universal answer to small business funding. Be sure to consider our various payment processing options to ensure that your small business is getting what it needs. Find out which of our Canadian terminals is best suited to your business: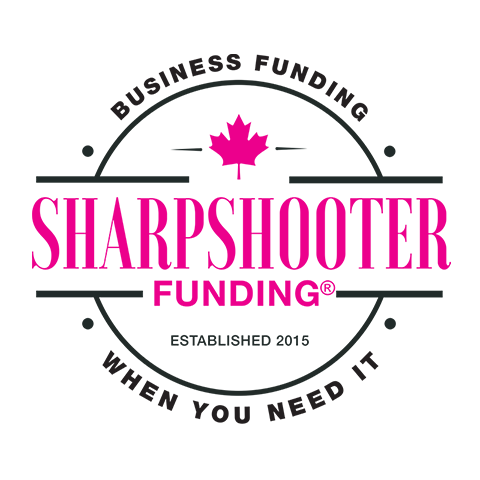 STANDARD SHARPSHOOTER TERMINALS:
This is the best-priced merchant terminal for businesses. Its multiple connection options provide Canadian businesses with reliable processing in environments with low numbers of transactions, and where wireless is not required.
Features:
Best price
Non-wireless
Low numbers of transactions
DELUXE SHARPSHOOTER TERMINALS:
Add extra features to your system with the Deluxe SharpShooter model. These terminals support near field communication (NFC) payments and the system can handle a higher level of transaction traffic.
TechAdvisor defines NFC as "a technology that allows devices to exchange information simply by placing them next to one another." This option is ideal for business owners who operate business assets using their phone.
Features:
Non-wireless
More transactions
NFC supported
SHARPSHOOTER BLUETOOTH TERMINALS:
These terminals are essentially the deluxe model of our SharpShooter terminal, but with Bluetooth technology incorporated. This means that the model supports wireless flexibility and can still handle a high level of transaction traffic.
Features:
Bluetooth technology
Wireless
High-level transaction traffic
SHARPSHOOTER LONG RANGE WIRELESS TERMINALS:
For additional flexibility, choose SharpShooter Long Range. This terminal gives you the high traffic capabilities of the Deluxe model, the wireless capabilities of the SharpShooter model, as well as all the basics. That said, it also enhances these functions by increasing the wireless range.
This is the perfect Canadian terminal for your small business if you need to spread transactions over a number of locations, or simply need better coverage.
Features:
Bluetooth technology
Wireless
Increased range
Better coverage
Spread transactions
SHARPSHOOTER PAYMENT PROCESSING VS BANKS
In addition to providing timely and attainable funding for small businesses, we offer payment processes. Our payment processing solution enables small businesses to accept payments and complete daily transactions.
Our payment processing solutions range from wireless credit card processing to NLC compatible terminals. We understand that business owners have different schedules, financial needs and run their business in different ways. This is why it's important to us to provide various Canadian terminals for you to choose from.
For years small businesses have struggled to get approved for funding and receive those funds in a timely manner. When it comes to financial institutions like banks, the funding process can be painfully slow. Work with a trusted alternative funding partner for efficient and user-friendly payment solutions that will benefit your small business.
At SharpShooter, we understand that small businesses don't necessarily have time to wait for their funds. With our application process, we can assure same day approval and the deposit of your funds within 24 to 72 hours after your application is approved.
When you choose SharpShooter, you are choosing to cut out the middle man, the paperwork and the waiting period to work with a company who cares about the future of your business.
ARE YOU LOOKING FOR MERCHANT CASH ADVANCE?
Speak to one of our qualified and seasoned Small Business Funding Managers to better understand what funding options and approvals we have for your small business.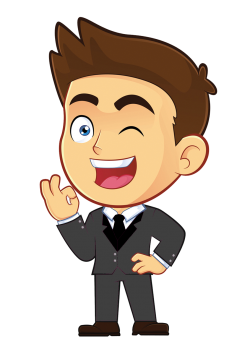 EXPERTS IN MERCHANT SUPPORT & SMALL BUSINESS FUNDING
SharpShooter has been providing funding solutions to Canadian small businesses since its inception in 2015.
We are committed to supporting these businesses with our leading-edge data science, partner relationships and state-of-the-art technology that ensures businesses can attain their funding in an easy and timely manner.
If you are looking for a funding company that provides payment solutions like credit card processing, SharpShooter is the Canadian alternative Funder that can help your small business process payments, maintain daily operations and attain growth.
Financial and merchant support are both essential for small businesses, and we are committed to providing these solutions to help businesses reach their goals.
Instead of using credit scores and other outdated financial metrics to fund small businesses, we work with you to assess your business's overall health to help you decide the best financial solution for your business. We provide various funding programs as well as processing options.
With our values of integrity, innovation, respect, passion, results, and support, you can trust that SharpShooter has your business's best interest in mind.
We know that small businesses vary in funding needs and payment processing options, which is why we offer a personalized approach to funding to ensure that every business we work with gets the attention and funding they need and deserve.
At SharpShooter, our experts work with you to craft the ideal payment solutions for your organization. Grow your small business with our efficient Canadian terminals today!
USE SHARPSHOOTER'S CANADIAN PROCESSING TERMINALS TODAY
With our straightforward application process and efficient payment solutions, you can get approved for funds and receive your funds all within a few days. At SharpShooter, it's important to us that the small businesses that count on us get funded without delay and are presented with the options they need.
In 3 easy steps, you can get your small business funding from SharpShooter:
1: Apply Online
Apply for funding with SharpShooter by filling out our form online. It shouldn't take you any longer than 100 seconds to fill out.
2: Approval
Your application will get sent to one of our credit specialists who will perform an assessment. Upon approval, we will provide you notice that same day. On average, we accept 75% of our applicants.
3: Funding
After receiving approval for your funding from SharpShooter, you can expect your funds within 24 to 72 days. You can access your funds and make payments using our Canadian terminals. Our payment processing systems are efficient, user-friendly, and ensure safe and secure transactions.
If you are ready to get started, hit the button below to begin your application.
Its best to explore all financing options, contact SharpShooter Funding to find out what funding your business qualifies for.
Our Funding Programs Include: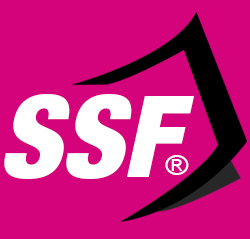 APPLY NOW