SharpShooter Funding Music
WHO WE ARE: SMALL BUSINESS FINANCING EXPERTS
SharpShooter Funding has been providing owners of small and medium-sized Canadian businesses with business financing solutions since 2015. As a Canadian Small Business Funder, we are 100% committed to providing small businesses with smart funding solutions and world-class service.
We are the small business funding provider that business owners everywhere can truly rely on.
We provide responsible business financing solutions to small businesses and pride ourselves in being truthful, transparent, and customer-focused. Our team has respect for our merchants and takes privacy and data security very seriously.
Our values consistently help us provide small businesses with the funding, flexibility, and attention they need and deserve. Whether you need short-term funding, long-term funding, small business funding, or start-up funding, Sharpshooter makes it possible to quickly and efficiently apply online for funding.
OUR MISSION: SUPPORTING CANADIAN BUSINESSES
At SharpShooter, our mission is to help support the small and medium-sized businesses that are the driving force behind the Canadian economy.
We are able to support these companies with our leading-edge data science, state-of-the-art technology, partner relationships, and our focus on customer support.
We don't believe in over-reliance on traditional financial metrics. Instead, we work with you and your Canadian business to assess your fiscal health and your future potential so that we can connect you with the right funding program.
Apply Now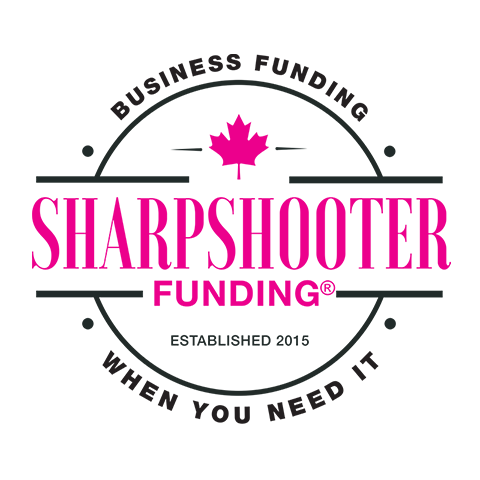 OUR VALUES: CUSTOMER SERVICE
Our values are the driving force of our Small Business Funding services.
CANADIAN SUPPORT
As a Canadian Small Business Funder who provide small business financing, we truly support all Canadian small business owners from province to province, city to city and postal code to postal code. We represent Canada.
RESULTS
We set clear goals, achieve positive results, and drive impactful change. Our business financing processes are consistent and predictable. We celebrate our successes and view challenges as opportunities.
PASSION
We are motivated by the success of our customers and their teams, and strive to make things faster and easier — without cutting corners. We lead by example.
RESPECT
We earn respect by showing it and demonstrating teamwork and collaboration. We value and listen to all individuals for their diverse opinions.
INTEGRITY
We are an honest & fair Canadian Small Business Funder and take pride in being transparent in our actions and relationships. We have a robust culture of compliance.
INNOVATION
We believe in challenging the status quo. We continuously adapt our technology and Canadian customer support solutions to provide a better experience for all stakeholders.
OUR MISSION: EFFECTIVE SMALL BUSINESS FINANCING
At SharpShooter, we believe in small and medium-sized Canadian businesses and the Canadians who make them grow. We leverage cutting-edge data science, technology, partner relations, and customer support to provide Canadian business owners with accelerated access to right-sized capital solutions.
Rather than focusing strictly on traditional financial metrics, we measure your Canadian business's overall health and potential. Then, we work with you to better understand your short-term needs and long-term goals to match you with the best available financing options. That's the SharpShooter advantage.
WHAT WE DO: BUSINESS FINANCING SOLUTIONS YOU CAN COUNT ON
Sharpshooter provides business financing solutions to small businesses to help them grow and expand. As a Canadian Small Business Funder, we understand the struggles that small businesses go through when trying to attain business funding the traditional route.
In fact, according to the Federal Reserve Bank of New York's Small Business Credit Survey, the average funding approval rating of large financial institutions ranges between 13 and 20 percent. We approve 75% of the applications that get sent our way.
Apply Now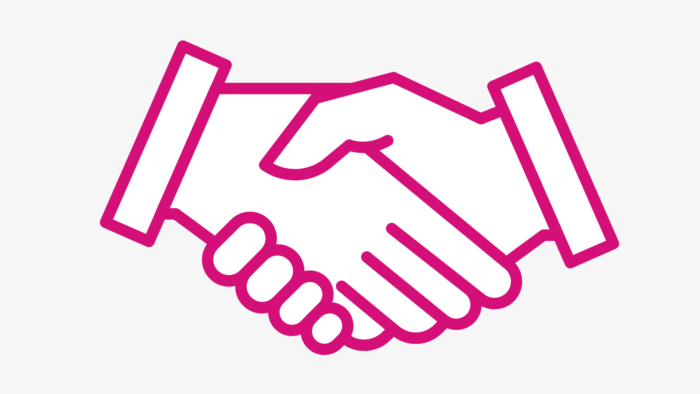 We provide alternative Canadian Small Business Funding options that accommodate your business situation. When you apply online for funding and financing solutions from us, you have choices. We offer small business financing options so that your business can get the financing it needs when it needs it. Our funding programs include:
We understand that small businesses don't always have the credit, paperwork, or experience necessary to attain business funding from a bank institution.
Small business owners are two times more likely to apply online with an alternative funder than large firms. We offer Canadian Small Business Funding services as an alternative, feasible option.
At Sharpshooter, it is our mission to provide small businesses in various industries with accessible business financing solutions. We help you maintain and grow your businesses — without asking you to jump through the hoops set out by traditional institutions.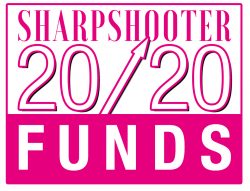 GET STARTED: APPLY ONLINE FOR SMALL BUSINESS FUNDING
At SharpShooter, we provide small businesses with effective business financing solutions. We make it quick and easy for small businesses to pre-qualify and apply online for business funding — no jumping through hoops.
Apply for your funding online in 3 easy steps: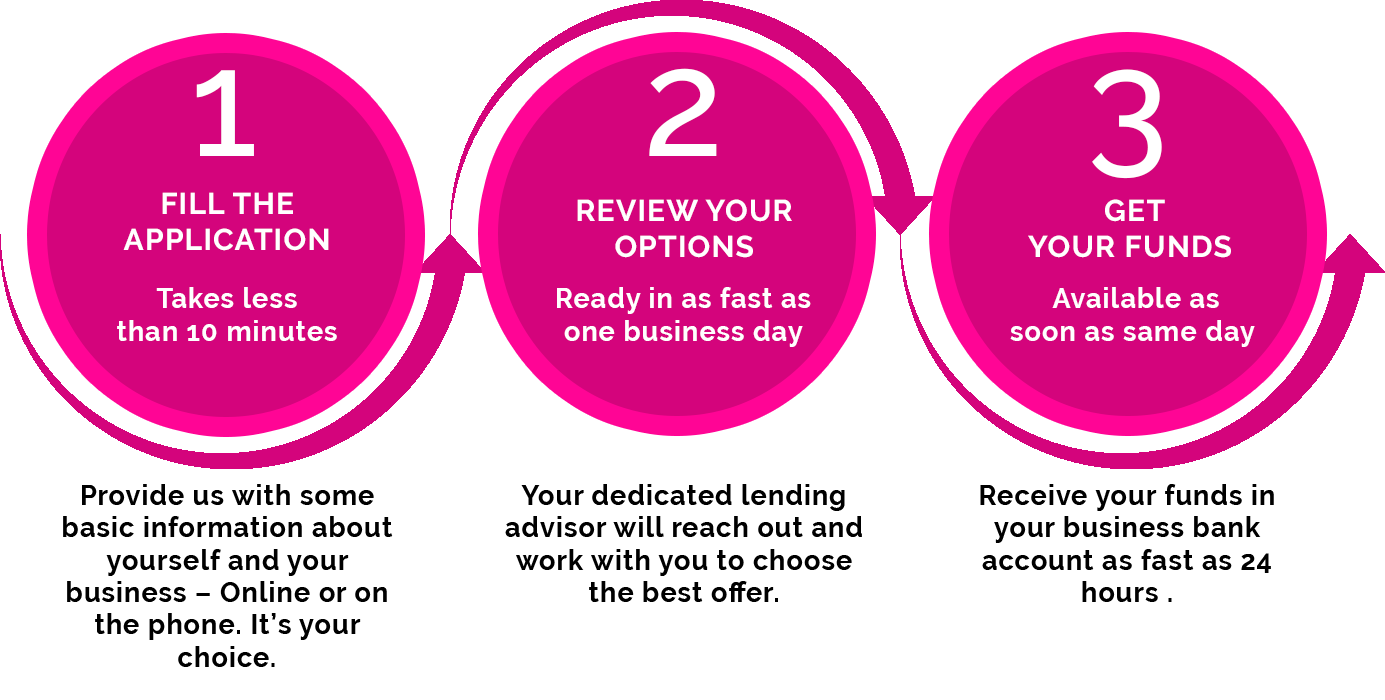 We are transparent, honest, and will help you identify the financing solution that is most effective for your business.
Ready for SharpShooter to make an impact on your Canadian Business? Apply online for small business funding today!