Term Funding
The Best For Your Small Business
FINANCING BUILT FOR YOUR BUSINESS
Funding Loop gives you access to financing from funders across Canada to get term funding at a fair cost. We know not every business fits into a neat box (like what the big banks want to see), and we make decisions on funding with that in mind. Modern technology has allowed us to reinvent the funding model and make every step of the process more efficient. We've got you covered with flexible options for almost any type of capital requirement. Everything is securely handled online, so you can spend more time running your business and less time thinking about financing.
Our minimum funding qualification criteria:
Personal credit score
600+
POPULAR REASONS FOR BORROWING
WHY SMALL BUSINESSES CHOOSE SHARPSHOOTER FUNDING
Flexible funding terms and repayment options With funding from $25,000 – $500,000, predictable monthly payments, terms from 6 months to 5 years, and no prepayment penalties, SharpShooter Funding provides a flexible funding tailored to your business.
Don't have time for a lengthy application process Apply online in 6 minutes, get a decision in as little as 24 hours after document submission, and receive funds as soon as the next business day.
Support from a dedicated small business funding specialist After submitting your application, you will be connected to your personal account manager who will work with you to understand your goals, explain your options, and find you the best funding terms for your business.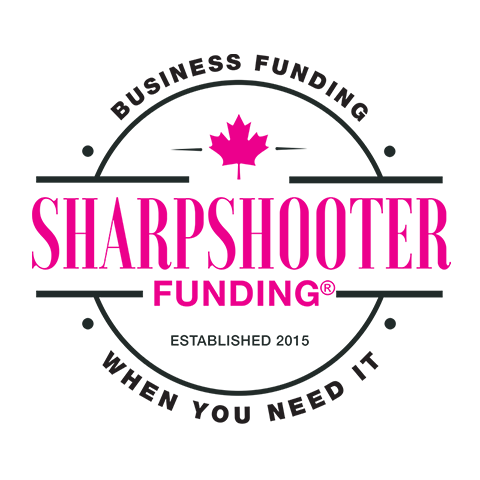 HOW TO GET BUSINESS FUNDING
Apply online
using our fast & easy Canadian online application
We say yes to over 75% of Canadian applications!
Receive your Canadian Business Funding in as fast as 24hrs!
FLEXIBLE TERMS, AFFORDABLE MONTHLY PAYMENTS.
Borrow amounts from $5,000 to $500,000 to help build your business in whatever way you need, with no early repayment penalties.
Cost of working capital starting at 5.9%.