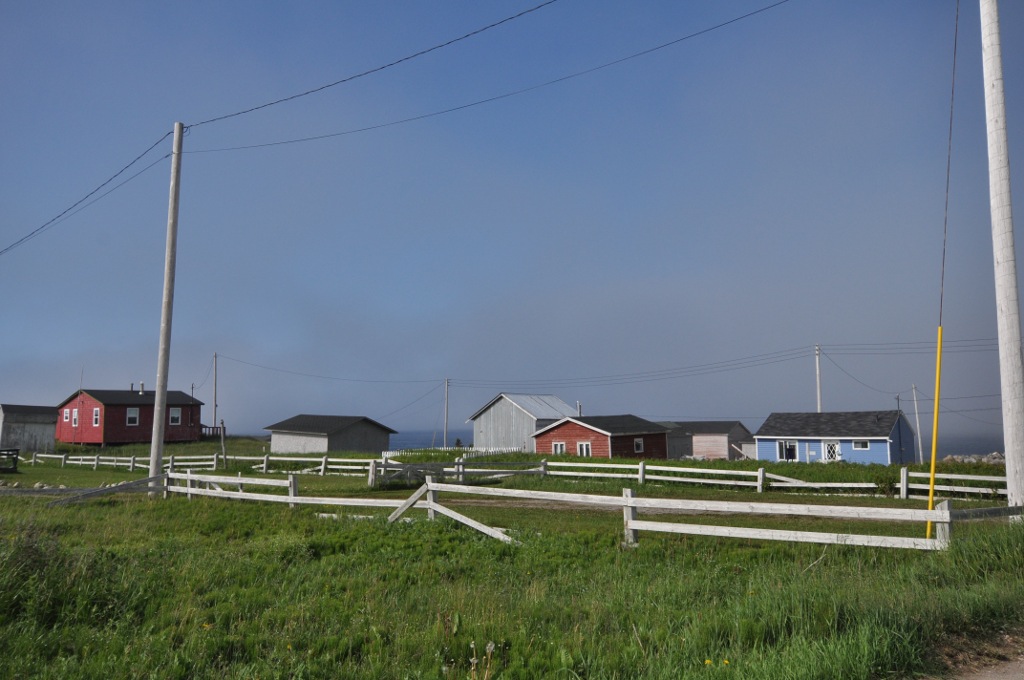 Cow Head is located on the Great Northern Peninsula of Newfoundland, in Gros Morne National Park.
Cow Head has been known to be a central location to very rich fishing grounds, as well as being in the shipping and trading lanes since the 1800's. Fishermen traded with the English trading company "Bird and Company" and Nova Scotia traders. In the beginning, the main fisheries included herring, cod, and salmon with the lobster fishery being added around 1887. In 1939, the start of the Co-op Movement was seen in Cow Head. This co-op and it's successors succeeded until the late 1960's. The drilling of Newfoundland's first oil wells in the nearby community of Parsons Pond in 1867, also meant employment for residents of Cow Head. Local residents were able to gain employment until 1908. In the 1920's, the beginning of the logging industry was significant to Cow Head. Between three and six sawmills in the area were able to provide local lumber as well as pulpwood to the Bowater's Company in Corner Brook. This added industry helped see the population grow from 231 in 1921 to 448 in 1956. In the 1970's, with the development of Gros Morne National Park, Cow Head became an enclave community in the park as well as designated a semi-growth area for the park. This has meant a growth in the tourist industry in the area, as well as a new source of employment for local residents. The tourism industry has become a mainstay of the area and continues to grow annually.
Cow Head offers numerous financial incentives to retain and attract business. At SharpShooter Funding, we provide a quick and easy way to obtain funds for your Cow Head business needs, whether it is a long term funding package or a short term cash funding, our professional and experienced staff are here to help you promptly and accurately. Contact us if you have any questions or conveniently apply online for expedite processing. Need small business funding in Cow Head? call SharpShooter Funding.