Quick Apply Commercial Funding
We Help All Small and Mid Sizes Businesses
Get The Right Funding
Canada's small businesses are critical to the economy. We know this, you know this, Funders know this, and the government knows this.
If your small business is rapidly growing and needs an influx of capital, commercial business financing can be the solution you're looking for. The problem is, traditional institutions make it incredibly challenging to access this funding. Sound, shrewd and innovative small businesses consistently find themselves turned away by traditional funding for a variety of reasons.
Traditional Funding options can be limiting and difficult to qualify for, but these organizations are not your only option. At SharpShooter, we provide commercial funding packages without the need for collateral or a proven business track record.
Instead, we work with you and your organization to assess your future transaction receipt values and base your funding plan on this. This means, no delay, no anxiety, no wasted time, and no crippling or rigid repayment plans. Just good, honest funding for your business.
Commercial business requirements are unique, which means you need funding that is built for your small business's unique needs. At SharpShooter, we offer commercial business financing that is personalized. By combining advanced technologies with a tailored Funding approach, we are able to help small businesses achieve the financing they need. We offer various funding payment programs for businesses including long-term funding, short-term funding, business expansion funding, and merchant cash advances.
Apply for Canadian Funding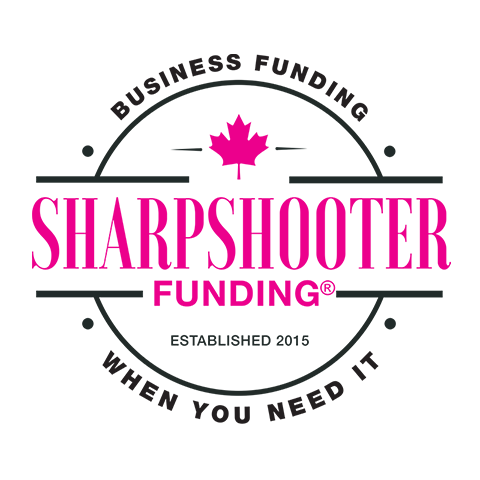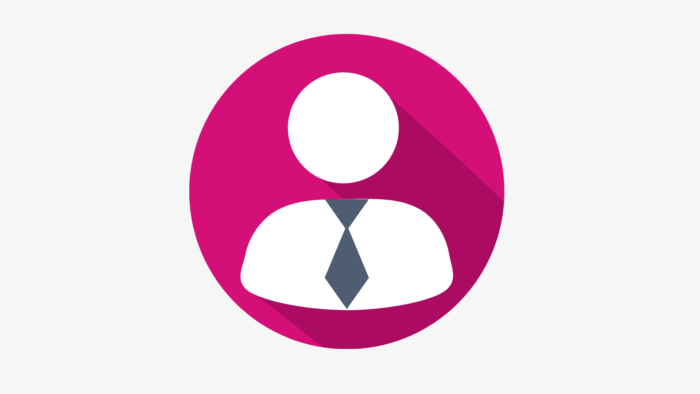 WHAT YOU NEED TO KNOW ABOUT COMMERCIAL FUNDING:
What is Commercial Funding?
Commercial funding enables small businesses to cover business expenditures and any operational costs ranging from staff to equipment.
Commercial funding is financial funding that is meant to go into helping facilitate your business. This is typically provided by a venture fund or "venture capital," a private form of financing for small businesses in their early stages.
Apply Today for Canadian Business Funding
ARE YOU LOOKING FOR COMMERCIAL FINANCING IN CANADA?
Speak to one of our qualified and seasoned Small Business Funding Managers to better understand what funding options and approvals we have for your small business.
Get your Business Approved Today!
Why Do Small Businesses Need Commercial Funding?
When a small business takes on a new project, they require access to commercial business financing to invest in equipment, purchase retail inventory, or renovate.
Short-term financing is ideal when looking to take immediate advantage of an opportunity to grow and is typically easier to qualify for than a long-term business funding. If you're in the retail or healthcare industry, merchant cash advance funding is designed specifically to help you get a head start on a new idea.
The repayment schedule for this funding is typically built around your anticipated credit and debit card sale. This means it is structured for the exact scale of the goods you're trying to purchase.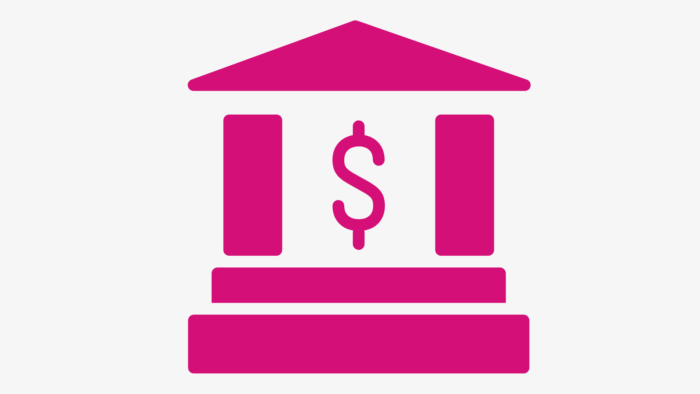 TRADITIONAL COMMERCIAL FUNDING CHALLENGES
The BDC, has worked for a long time to support newly established organizations. As part of this, they connect small business owners who need working capital to partnering Funders who provide commercial business financing.
As part of their Funding system, the BDC sets guidelines for the funding made by its partnering funders, who are mostly traditional banks. This reduces the risk for the funder, which should increase the chances of approval. However, it's still difficult to qualify for funding and secure funding for your company through these programs.
The BDC offers potential access to significant funding of up to $5.5 million, but it takes time to search through your options, navigate commercial business financing costs, and get approved. This isn't for all small businesses.
Not only do BDC funding require a lot of time and attention, but they come with a set of strictly enforced requirements and rules.
Extensive funding applications require heavy documentation on the financial details of your business and can take weeks to process. Repayment terms are also stringent, and inflexible, and can end up causing serious problems for a business if they encounter a lean period.
This is compounded by the hoops that businesses must jump through to acquire this funding in the first place. To put it simply, businesses without the requisite track record to draw upon, or without hefty collateral, will struggle to attain funding through these traditional institutions.
SharpShooter is an alternative Small Business Funder that works to make obtaining commercial Canadian business funding easier, with quick decisions and approvals. Don't let challenges you've faced getting funds in the past hold your small business back. Our set up is designed in such a way that we are an antidote to these challenges.
Our small business funding solutions in Canada offer a smarter, more straightforward approach towards funding. After all, Canadian business owners don't want to be waiting around to receive the funding they needed yesterday. We work to support small businesses with fast decisions and great approval rates.
| | Big Bank Financing | SharpShooter | Credit Cards | Government |
| --- | --- | --- | --- | --- |
| Funding | $100,000+ | $1,000 - $300,000 | Credit Based | Credit Dependent |
| Process | Long Application Credit Inspection Business Plan Industry Specific | Prequalify Online Soft Credit Pulls Same Day Approval All Industries Accepted | Prequalify Online Hard Pulls 3 - 10 Days Approval | Long Application Credit Inspection Business Plan Needed Industry Specific |
| Approval | 20 - 30 Days+ | Same Day | 5 - 21 Business Days | 30 - 90 Days+ |
| Funding Time | 30 - 60 Days+ | 36 - 48 Hours | TBD / TBA | 60 - 90 Days+ |
| Approval Criteria | Credit Score & Collateral | Overall Business Health | Credit Score | Credit Score & Collateral |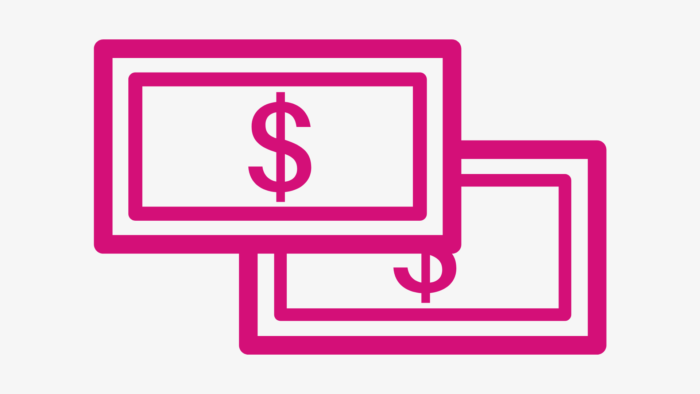 WHAT COMMERCIAL FUNDING IS USED FOR
Commercial funding provides small businesses with the working capital they need to keep up with payroll costs and to cover expenses related to hiring and training new employees.
Staff: Have you been presented with a new opportunity that requires additional staff? Or maybe you're entering your busy season short on workers. You're not alone.
Staffing problems are common for many commercial organizations, especially with the emergence of new technologies in the small business space. You need skilled employees who can help you keep up with shifting industry demands.
Payroll: So, you just hired a team of staff — and now you need to pay them. A business funding will help cover some of those costs.
Training: It's one thing to hire and pay staff, but for your staff to be a lucrative investment they need to be aware of what to do, and how to do it. Business funding is often used for training whether that be the fee of a course or just the cost of their learning time.
Supplies: This funding enables small businesses to invest in the supplies needed to maintain the business and take advantage of discounted inventory.
Equipment: There are a variety of industries where equipment needs to be updated regularly to maintain and improve business productivity. In some cases, a small business may use commercial funding to invest in game-changing equipment that can drive considerable growth.
Marketing: This funding is also used for marketing and advertising initiatives to influence long term growth.
Apply for Commercial Financing
APPLYING FOR BUSINESS FUNDING WHEN YOU HAVE BAD CREDIT
When you have bad credit or are a start-up company, you may feel like your financial options are close to none. After all, historically speaking, traditional institutions have made small businesses jump through hoops to receive business funding.
The fact of the matter is that a lot of small businesses just don't have the collateral or business history to attain funding this way. Fortunately, traditional institutions are no longer the only option for small business funding.
If you have a credit score between 300 and 629, institutions will deem you as having bad credit – but at SharpShooter, we will offer you bad credit funding. We believe that small Canadian businesses deserve a better deal — and a chance for success.
If you have poor credit, there are four specific ways that you can get funding for your small business:
1: PERSONAL GUARANTEE
If your personal credit is significantly better than your business's credit, consider applying for funding that weighs more on your personal credit.
By signing a Personal Guarantee as part of your funding agreement, you are putting more focus on your personal ability to pay back the funding, rather than your business's capabilities to do so.
2: CASH DOWN
If you have less than stellar credit but good cash flow, you can use the cash to secure the financing that your business needs.
3: SMALLER FUNDING AMOUNT
When you have bad credit, it can be hard to attain a large sum commercial funding. Instead, apply for smaller funding that you can pay off easily to help your business grow better credit.
4: COLLATERAL & ASSETS
Sometimes you can leverage your assets (i.e. future credit transactions, unpaid customer invoices) to attain financing despite your credit score.
APPLY FOR YOUR COMMERCIAL FUNDING IN 3 EASY STEPS
Apply for funding from SharpShooter to get the Canadian business funding you need — it'll take no time at all. We pride ourselves in our simple, fast, straightforward process that can be narrowed down to 3 steps.
To get started with an application, hit the button below and follow our quick and easy application process. If you would like to learn more before you begin, get in touch with a member of our team today.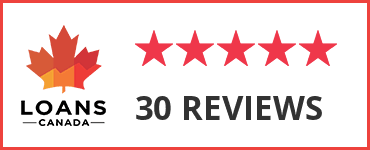 Its best to explore all financing options, contact SharpShooter Funding to find out what funding your business qualifies for.
Our Funding Programs Include: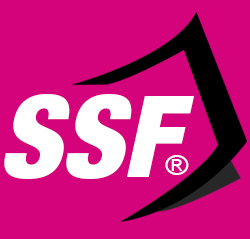 APPLY NOW