Canadian Business Funding
The Best For Your Small Business
SHARPSHOOTER START-UP FUNDING
Start-Up Funding provided as a government funding that is held within Canada's largest Financial Institutions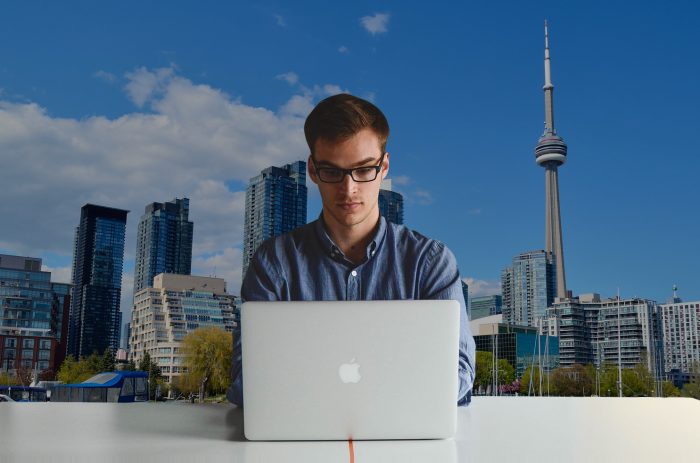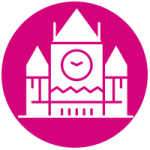 Government Secured
Start Up Funding is secured by the Government and the applicant. 75% of the Start Up Funds will be secured by the Government. And only 25% will be personally guaranteed by the approved applicant.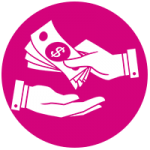 No Collateral
There is no collateral required (unsecured funding)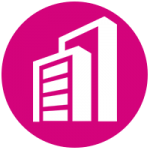 Business Credit
Start Up Funding will be approved and registered under the new business entity. Start Up Funding will not be based, nor funded, from the applicants personal credit bureau.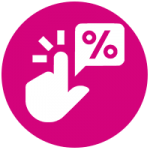 Prime Pricing & Bankable Funding Terms
Prime + 3% cost of working capital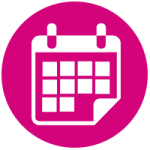 Amortization
Up to 10 years amortization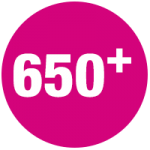 Credit Score
Minimum credit Score of 650 (or higher preferably), from one (1) of the applicants or guarantors.
READY TO FUND THE FOLLOWING SCENARIOS: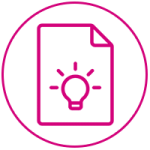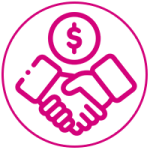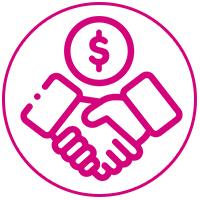 Business Purchases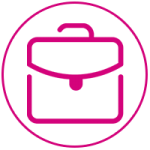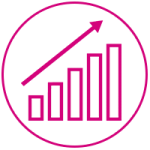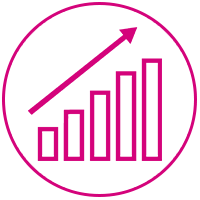 Expanding a Current Business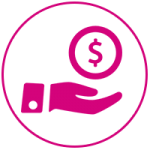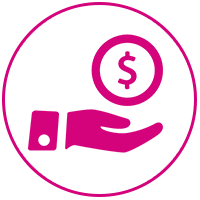 THE MAIN CRITERIA IS:
650+
At least one of the applicants or guarantors must have a minimum credit score of 650+. As long as one of the applicants on the Start Up Funding applicant has a credit score of 650+, we can start the process for Start Up Funding.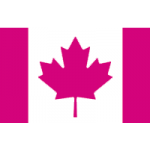 At least one of the applicants or guarantors must be full Canadian Citizen or Permanent Resident.
$200,000+
Net Worth $200,000+ – Total Net Worth can include any of the following: property, vehicles, equipment, investments, cash, other assets, etc. At least one of the applicants or guarantors on the Start Up Funding application must meet this Net Worth requirement, or a combination of applicants or guarantors.
A GUIDE TO CANADIAN BUSINESS START-UP FUNDING
Every business startup, whether it is small or big, needs a good amount of funds to boost and grow the business in Canada. While plenty of small businesses never grow up due to no funds or low quantity of funds to achieve success in their business. But not now, if you are a Canadian citizen and need funds for the startup of the new business, you are not too far to get the success. The company named SharpShooter Funding is offering Startup Business Funding Program as a government funding that is held within Canada's largest Financial Institutions.
Luckily, we solve the problems and make a solution to help you put your new small business to attract investment. The Startup Funding Program is raising great connectivity and fostering new opportunities for entrepreneurs to invest, support, and create clients.
Why choose us despite Canadian government funding?
Most business owners get funding from banks to begin their business or from government grant funding programs. However, the government of Canada secures around 75% of the funding, and the signers must personally guarantee the remaining 25%. Thus, the Startup Funding program for small businesses is currently available that require no security or collateral from you. The aim of our company is to help small businesses that will do support the economy of Canada in the future. We support all Canadian small business owners from every city and province to assist them achieves their goals in the right way.
So if you are interested in applying for this program, you should have to understand the requirements of the company as well as the main criteria.
The main criteria:
650+
If you want to apply for a funding program, you should have a credit score of 650 or above. But in case if you don't have, you can use someone else sign with a minimum 650 credit score.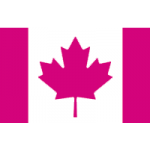 The guarantor who supports you must be a permanent resident or a citizen of Canada.
$200,000+
The total net worth should be $200,000+; it includes any of the following: cash, investments, property, or any other assets.
6 MONTHS +
To qualify for a startup funding, you typically need to be in business for a minimum of six months.
Why do you need to apply for a startup program?
As we know, without the right amount of funding, it's very hard to fully operate or increase your small business rapidly. A startup funding can assist you to cover the following expenses: office rent, advertising expense, and increase efficient employees. So, you can easily expand your business and can continue to excite customers while raising your company.
In addition, it's necessary to buy the quality equipment's for the company to do the job well, for example, if you are offering electrical services, then you must buy tools and machinery.
If you are planning for long-term business, for which you need a large amount of funding in the future for expanding the business, it may be smart to take a small amount of funding, particularly in its initial period.
How to get small business funding?
Getting a funding for your small business can be slightly tough if you are new to the business. There are some banks in Canada but are usually conservative, and there startup funding programs are very risky. On the other hand, the traditional banks are not only the single option for business owners to take a funding from; you can simply apply to our startup business funding program and get the fund you need.
Unsecure Sharpshooterfunding startup funding program
Our company is established in 2015 that purposes to assist new businesses all over Canada as well as support existing companies to improve and expand as much as they can. The maximum funding amount we provide up to $150K for any business as fast as two weeks. If you are searching for unsecured business funding, then I will suggest you speak one of our experienced and qualified small business funding managers. They will guide you better and recommend the funding programs according to your business plan.
Benefits of Start-up business funding
Without cash, it's very hard to increase your business, but with the help of startup funding, you will quickly access the cash that you need for growing your business.
Equipment's and tools serve as collateral
This business funding is best for owners who don't have much to invest or with limited financial history.
Conclusion
Of course, no small business need to take unnecessary debt, but when you think it's the right time to grow your business and improve the bottom line, you will have to take a funding from a trusted company. Before getting funds, you should have to consult company experts and read the advantages and disadvantages of a funding. If you meet the requirements of the company, it is the right decision to keep your business afloat and look for the right funding opportunities that will help enhance your business.
WHAT IS A STARTUP BUSINESS FUNDING?
A business startup funding is financing meant to help with the financial needs of a new business. New business owners can also consider business credit cards, business grants, and crowdfunding. One of the biggest challenges a new small business must face is obtaining the capital necessary to support their initial growth without any business history.
Start Up Funding Amounts
$20,000 – $500,000
Funding Term
2 years to 10 years
Cost of Working Capitals
Starting at Prime +3
Speed
As fast as 10 Business Days
ADVANTAGES OF SHARPSHOOTER FUNDING START UP FUNDING
Equipment serves as collateral
Great for business owners with limited financial history
WHO QUALIFIES FOR STARTUP BUSINESS FUNDING?
To qualify for a startup funding, you typically need to be in business for at least 6 months and have a credit score of 766 or higher. However, if your business is younger than 6 months, options will still be available. Most Funders will also want to see that you have experience in a field that's related to your small business. The most important factor in all of these small business startup financing options will be your personal credit score: The higher the score, the better your chances of qualifying for a business credit card, or even a personal funding for business.
Your eligibility for more alternative startup business funding like grants, crowdfunding, or friends and family will depend less on your credit score and more on the details of your business—like what your business model is, who your customers are, what community you operate in, and so on.
Apply for Business Funding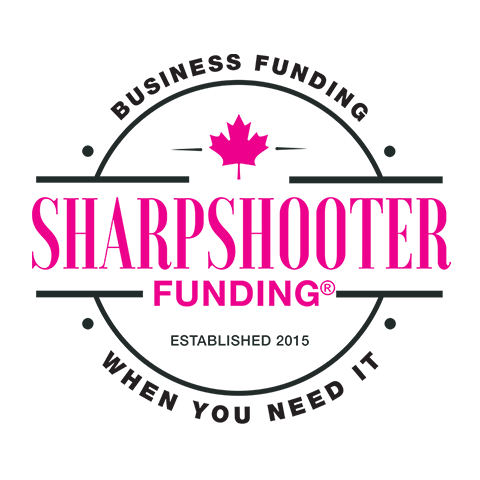 HOW DO YOU APPLY FOR STARTUP BUSINESS FUNDING?
The application depends on which method of financing you're applying to. Here's a short list of what to expect:
BDC microfunding will typically have the most intensive application process. Many documents will be required and the process as a whole can take at least a few weeks.
Business credit cards have a very simple application process, only requiring your federal tax ID or your Social Security number.
The application process for a small business grant depends on the grant you're applying for.
Creative funding options like friends and family or crowdfunding won't have traditional business startup funding applications, and will depend on your unique funding situation.
Documents you need:
Driver's License
Credit Score
Bank Account Number
Business Plan
Equipment Quote
Get your Business Approved Today!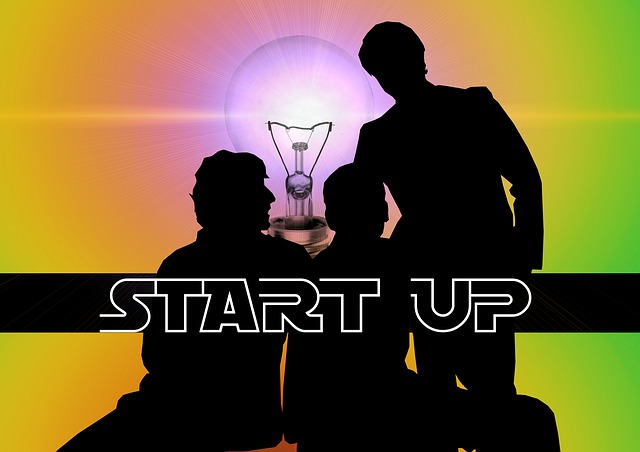 ARE YOU LOOKING FOR START UP FUNDING?
For first time business owners, starting their business and looking for the best funding option can be confusing.
Get your Business Approved Today!
HOW DO SMALL BUSINESS STARTUP FUNDING WORK?
For first time business owners, starting their business and looking for the best funding option can be confusing.
Getting capital in the form of a startup business Funding Approval is riskier for any business Funder. But with SharpShooter Funding you don't need to worry, contact us and we will show you what is the best direction to take. Below are some options available, let us know if you have any questions.
BDC Funding
Through the BDC Business Funding Program, the BDC funding money to intermediary nonprofit funders. These funders then provide business funding of up to $100,000 to startups and small businesses, many of them run by women, minorities, or veterans.
BDC finances working capital to give entrepreneurs peace of mind and extra cash to expand their businesses and invest in technology. They also fund money to purchase commercial real estate, buy new or used equipment, and a variety of other business needs.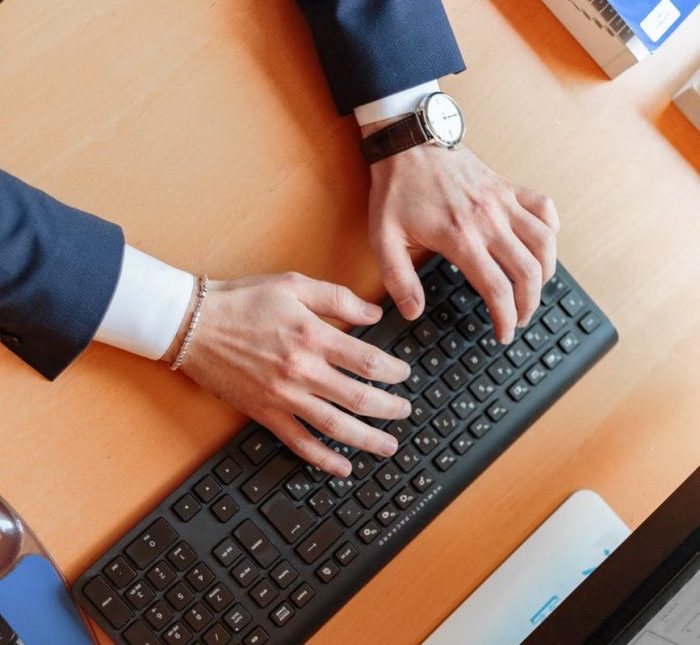 Business Credit Cards
Business owners with less than 6 months in business should absolutely consider getting a business credit card to help cover startup costs.
While not a traditional startup business funding, a business credit card can give you access to a credit limit that you can borrow up to when you need to cover big expenses. Just as long as you pay off your balance each month, you won't have to worry about high cost of working capitals on the balances you carry over.
Advantages:
Very fast to apply to.
They give you the freedom to borrow as much or as little as you need each month.
No collateral required.
With 0% APR offers, make sure you can pay the balance before it spikes at the end of your introductory APR period. Also, you might need a certain credit score to qualify for the promotional cost in the first place.
Apply for Canadian Funding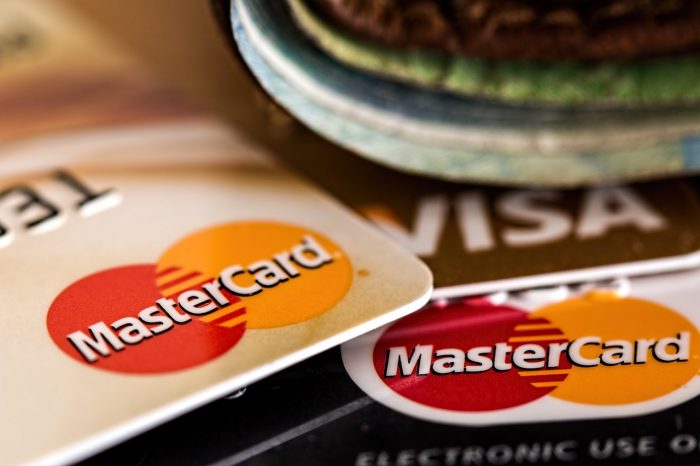 SMALL BUSINESS GRANTS
Small business grants are a great way to raise money for your startup business. The federal government generally offers grants only to nonprofits, educational institutions, and state and local governments. Sometimes, nonprofits and state or local governments offer economic development grants directly to small businesses. But small business grants from non-profit or government organizations can be challenging to secure, as many small businesses across the country are applying to them. On top of that, some grants are reserved for certain kinds of businesses, like mission-oriented businesses, non-profits, or businesses operating in specific communities.
While small business grants aren't a traditional replacement for startup business funding, they're certainly worth applying to if you think you have a shot at receiving one.
FRIENDS AND FAMILY
When more traditional small business startup funding aren't available to your new business, another option is to turn to friends and family to raise initial funds.
When you fund your startup with the money of friends and family, both your business's financials and your personal relationships are on the line.
Before you get into a funding agreement, make sure that the contributors understand your business plan, what you'll be doing with the money, and what their role will be in the funding relationship.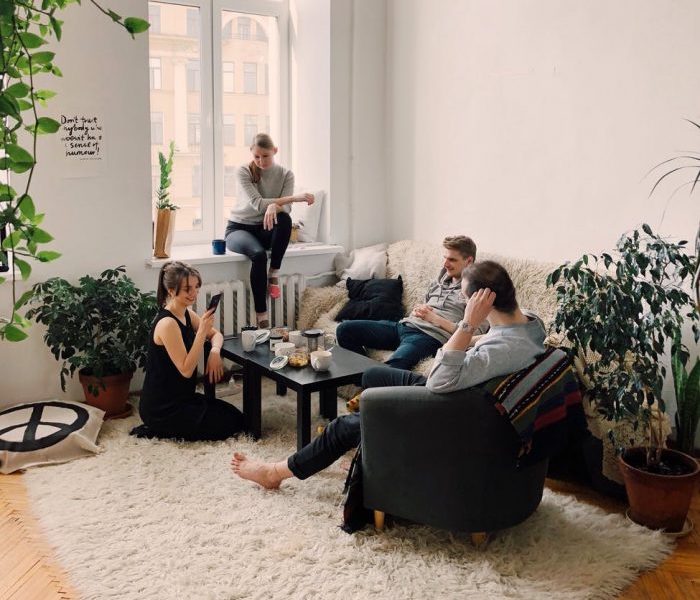 CROWDFUNDING
Small businesses can raise money with crowdfunding in exchange for rewards, future repayment, or equity in the company. Startups and more established companies can raise funds online while getting new customers. The best crowdfunding sites offer low fees, a large audience, and allow a variety of campaigns.
Crowdfunding lets you raise capital from online campaigns—typically through a dedicated crowdfunding platform, like Kickstarter or IndieGogo.
With crowdfunding, you set a specific amount of capital as a "goal" you're trying to hit. Users on the platform can donate money to your campaign if they feel inspired to do so. Unlike equity or debt financing, you don't have to give up ownership in your business or pay interest to these funders.
Crowdfunding is a good way to raise a small amount of capital from a large amount of people. It tends to work best for product-based businesses or those with creative, innovative ideas.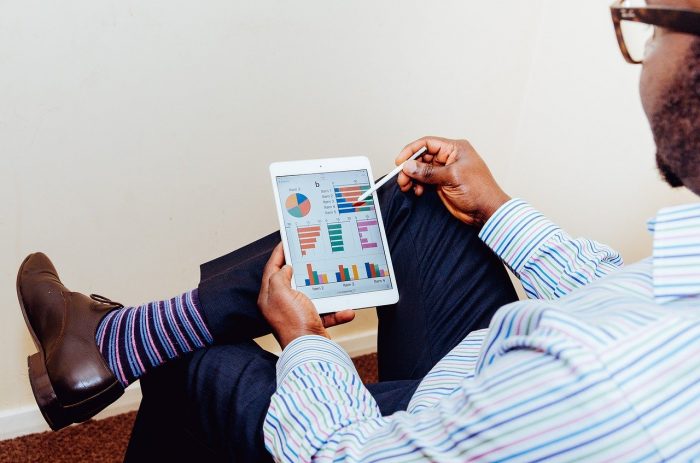 Its best to explore all financing options, contact SharpShooter Funding to find out what funding your business qualifies for.
Our Funding Programs Include: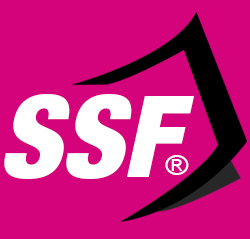 APPLY NOW