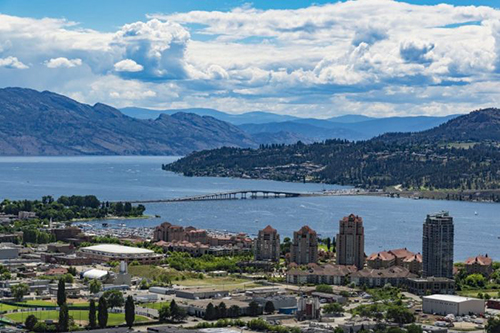 With a trading area of 520,000 and infrastructure to support business, Kelowna and the Central Okanagan is the largest trading centre between greater Vancouver and Alberta. The Okanagan has a diverse economy with prime industry sectors including agriculture, tourism, retail trade, manufacturing, forestry and construction. Key growth industries for the Valley include information and high technology, film, viticulture and wine production as well as aviation and health care. With much in the way of available business resources, the Valley is an ideal destination for business start-ups, expansion and relocation. The Okanagan has become a prime destination for residential and small business relocations due to the exceptionally moderate climate, strong transportation, trained labour force and availability of diverse recreational opportunities.
Is your business located in Kelowna? Looking for small business funding in Kelowna? Kelowna Business Owners now enjoy the availability of capital through SharpShooter Funding. We proudly service Kelowna small and mid size business needs for funding, short term and long term funding available.
Apply online or call one of our business funding experts today. We are Kelowna small business funding company.